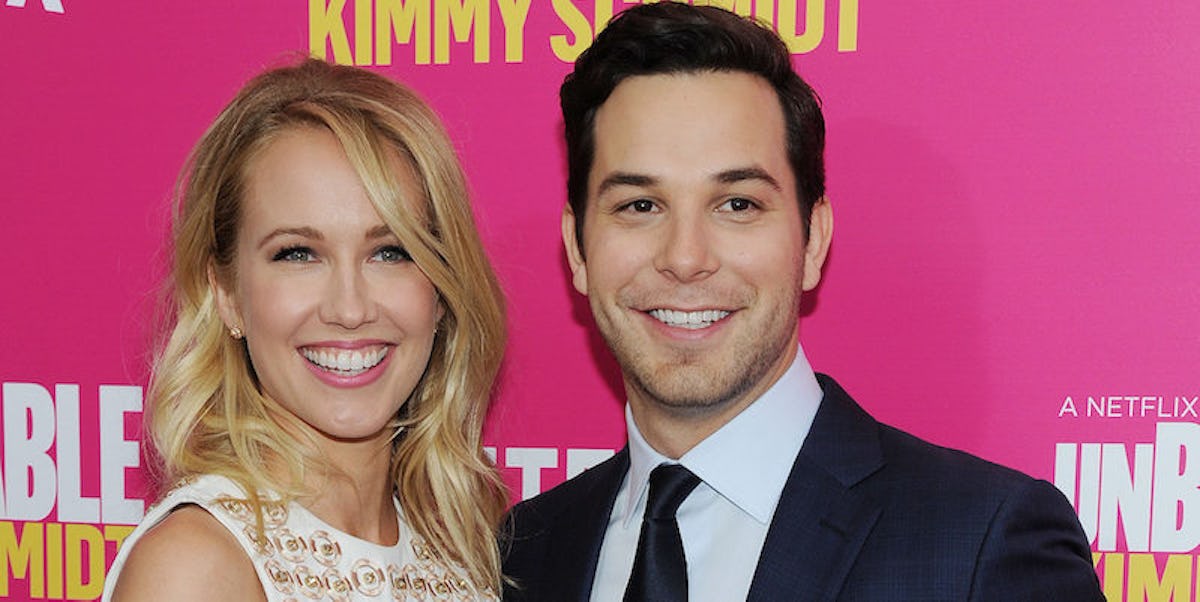 Anna Camp Married Her 'Pitch Perfect' Co-Star In A Real-Life Fairy Tale
REX/Shutterstock
Fairy tales, especially the ones that end in talking birds and wedding bells, are usually overrated. Who wants some anonymous prince with a questionable sexual orientation to sweep them off their feet?
I'm here for the best friends who fall in love one day, the old people who tie the knot after years in the nursing home — the eccentric, slow-burning stories.
My most recent obsession is the love story of "Pitch Perfect" diva Anna Camp and her co-star (although, not her onscreen love interest), Skylar Astin.
You might recognize Camp from "Unbreakable Kimmy Schmidt" or, in a real throwback, "True Blood."
The pair met on set, became buddies and then began dating, tying the knot this past weekend in a "Romeo and Juliet"-inspired wedding.
The only thing better than two beautiful people in love is two funny, beautiful people in love.
Oh, and there's a diamond ring the size of my left eyeball involved, given to Camp by Astin when he proposed on a New Year's Eve love-cation to Hawaii.
Celebrities, they're just like us — except with way more money and prettier teeth.
People reports these two a cappella hotties made it official in an outdoor ceremony at a California winery.
The bride wore a romantic Reem Acra gown with a full-on princess skirt.
You only get married once (uh, hopefully). Why not do it big?
Camp paired the dress with Neil Lane diamonds (vintage-inspired, of course) and a bridal party that included buddy Brittany Snow.
Oh, and Rebel Wilson attended, obviously.
She wore a very ladylike blush number.
Camp called the day "exquisitely wonderful," adding that her heart was "over flowing with love and beauty" after the celebration.
Congratulations, you two, on a marriage and a fabulous party.
Here's hoping there was karaoke at the afterparty.