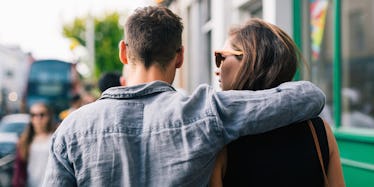 Is Alexander Wang's New Ad Campaign Selling Jeans Or Naked Models?
Alexander Wang is lauching his first foray into the denim world on Tuesday and it is anything but SFW.
Don't you just love when your ads for jeans come delivered hot off the presses with naked models?
I mean, I'm always thinking when I buy jeans, "There just aren't enough naked models."
Why would you want to buy jeans that actually look awesome on you and serve up that "apple bottom" when you could just look at a bunch of ridiculously scantilly-clad women with said jeans wrapped around their ankles?
As WWD aptly described the provocative ad campaign:
Anna Ewers oiled up and shot from the waist down in a pair of Alexander Wang jeans pulled halfway down her thighs, her hand positioned to suggest masturbation.
And the images certainly do have that pronounced suggestion, featuring Ewers with her jeans rolled down and a hand between her legs.
While we're excited Wang has ventured into the mainstream avenues of denim, we can't help but notice that these ads are not doing what they should: selling jeans.
We're far too busy paying attention to the heavy currents of sexuality pushed through in the ads. It feels like a cheap shot to grab the attention of would-be consumers. Instead of trying to sell jeans, they're just selling sex.
Wang has been such an inspirational, breakthrough designer and his fans love him for the structure and detail behind his designs — that's what really keeps them coming back.
It's what's brought him into the limelight of fashion A-listers.
While we know the age-old advertising adage "sex sells," we can't help but be a little surprised -- and a lot disappointed -- with the skin-to-denim ratio presented in these images.
Citations: Fashionista