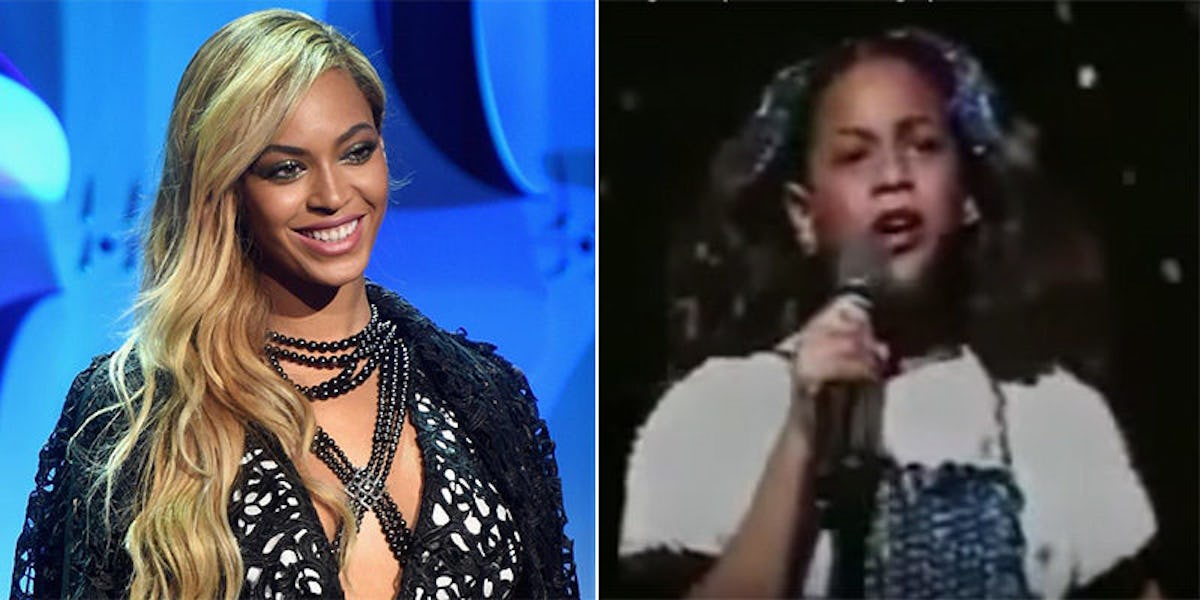 7-Year-Old Beyoncé Shows Off Her Breathtaking Voice In This Rare Clip
Getty Images
The Internet is exactly like your mom when she looks through old photo albums and gets misty-eyed about the bowl cut you shamefully wore as a child.
Just like your teary mother, lost in nostalgia, the Internet loves to reminisce over celeb baby pictures.
That's certainly the case with this tape-recorded video of a budding superstar singing a hit from "The Wiz" way back in the '80s.
Watch as 7-year-old Beyoncé, clad in bows, belts the song "Home" at Houston's Sammy Awards.
You just know Tina sewed that sequined Dorothy costume.