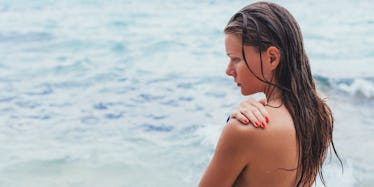 10 Fashion Items To Add To Your Closet That Are Worth Investing In
Many young professional women are in the same boat: We're in our early 20s, starting fresh careers with minuscule paychecks, and yet, we have big dreams of traveling far, succeeding with promotions and raises, and filling both our wallets and our closets.
But, here comes the predicament: You're expected to look professional at work, plus have it together when you're out and about town, all the while being the most fashionable girl in the nightlife scene.
Overall, we have high expectations for ourselves and we should.
Your 20s are the most flexible decade during which to try any trend you want without thinking about whether you're too old or young for it (though, do aim to lean more toward looking like a 20-something rather than a teenager).
But, since you have only 10 years to be in your 20s, it's important to make the most of these years with a few statement pieces.
I promise they will last all 10 years if you take care of them, and they're certainly worth the investment, regardless of your paycheck.
1. Leather Work Bag
Nothing says, "I'm not in college, but I'm a professional woman in the working world" better than a statement work bag.
Whether you take your iPad, laptop or other bulky items to work or just your phone and wallet, invest in a go-to year-round leather bag that can be a statement piece on its own or complement your outfit.
People will take you seriously when you look more polished and put together.
2. Leather Boots
I would go with real leather on this one and accept that you'll need to take care of them to maintain their shape and quality.
But, in general, you should take good care of any expensive item you purchase so it stays worth the money you spent on it. Boots, like a statement bag, are a statement alone or with a killer outfit.
Real leather boots last longer than faux leather (and I mean years longer as long as you take care of them).
So, rather than purchasing a new pair of faux leather boots each year, invest in a good pair of real leather boots, purchase the polish and don't throw them in the back of your closet (actually, have a separate place for them).
3. Gold Watch
Okay, gold-plated works, too. A nice watch shows you're prompt and efficient since the time is attached to your wrist. Plus, no one appreciates you checking your phone for the time during a meeting.
A nice watch also signifies taste and class, so whether you actually use it to tell time or not, it'll make any outfit — and you — classier.
4. Little Black Dress, 5. White Dress And 6. Red Dress
Why all the colors? The black dress is classic; the white dress is classy for warmer months; the red dress is eye-catching. These three dresses can work any party and you'll be the girl who gets the most attention.
When choosing an LBD, go for one that makes a statement, like off-the-shoulder or strapless with sparkles, and wear it on a date. I tend to avoid wearing black dresses to parties because EVERYONE wears LBDs. But, while on a date, it suggests mystery -- what guy needs to know all of your secrets?
The LWD shows off tans and is more appropriate in the summer months than a black dress is. If you're constantly wearing a black dress, it suggests you're afraid of color or unapproachable. White is more lively, happy and fun, just like the summertime.
And lastly, the little red dress. Miss Scarlet in the Clue game knew what she was doing; red reflects her fiery personality, which is mysterious, fierce and confident.
Wearing red is like wearing confidence; it'll pick you up on the dullest of days, so wear this when you're wanting to feel like the most attractive one in the room.
Plus, you'll stand out among the sea of LBDs in the room -- who wants to blend in, anyway?
7. Statement Necklace
A statement necklace can be many things: several strings of pearls, an array of big jewels, an intricate piece with beads or simply your monogram. Whatever it is, find a necklace that speaks on its own and draws in compliments, simply because it's unique.
It'll dress up any simple outfit and make the most boring outfit look incredible. Just don't go in the gaudy direction; there's a difference between unique and downright ridiculous.
8. Bold Coat
It's obvious winter is the worst season for going out. Let's face it: You'll wear a cute outfit, but a coat covers it up since it's so cold outside.
I've learned if you have a cute coat, it makes up for whether you're wearing a nice outfit out or not (and then, you won't run into the issue of wasting a cute outfit no one will see). Invest in a coat with a bold color to both brighten up the winter blues and make you stand out in a crowded bar.
It both keeps you in the corner of a guy's eye so he can't miss you, and allows your friends to easily find you in case you get lost.
9. Timeless Party Dress
When I think of a "timeless" party dress, I think of a go-to dress for a cocktail party or wedding, one you know you look great wearing without anyone having to say so.
I'll admit I've found a few dresses like this, so I have a supply of timeless dresses and enjoy switching between depending on the season. Regardless, I've had these dresses for years and they will never go out of style.
10. Killer Versatile Heels
I hesitated to use "everyday" heels rather than versatile because, seriously, who has found a pair of heels comfortable enough to wear every day?
Clearly, I have yet to find this, but what I have found is a pair of heels I can wear with several work and going out outfits. They are my black pumps with white polka dots and, yes, they are quite versatile.
They dress up any black or colored dress; plus, they're never out of style or season. And, bonus: A pair like this will always catch someone's eye and garner you a compliment.
Finding this pair of killer pair of heels is the hard part, but with some good digging in the shoe departments of several stores, you're sure to find the perfect pair.