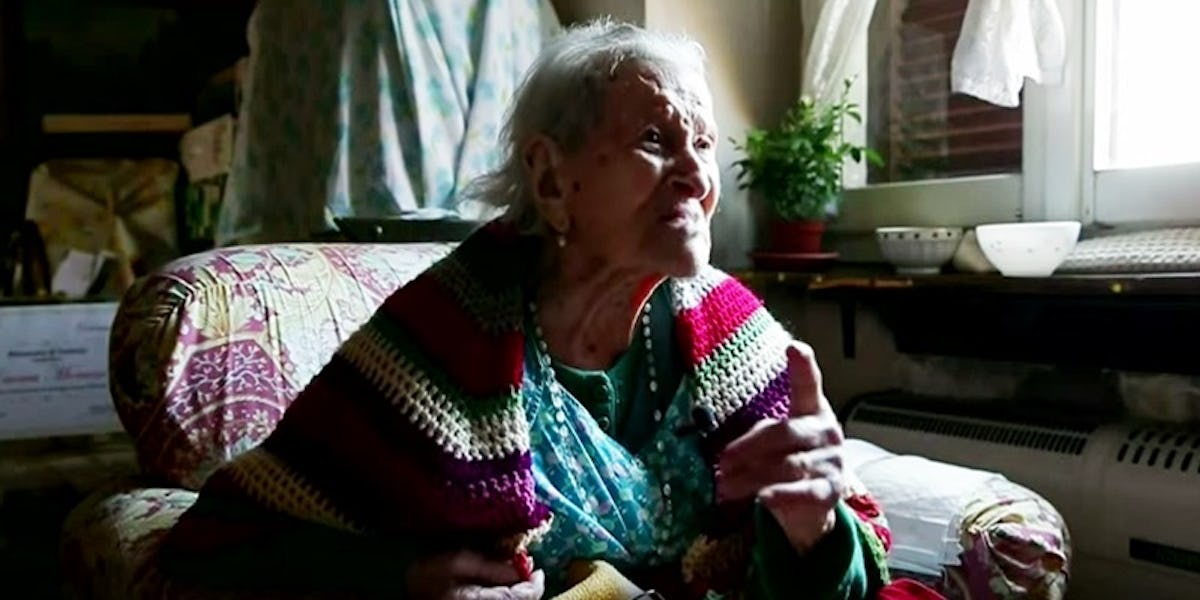 Here's What The Oldest Person In The World Eats Every Day
YouTube/Associated Press
At the age of 116, Emma Morano of Italy is the oldest person in the world. She's also believed to be the last person ever born in the 1800s, after Susannah Mushatt Jones of New York died this past week.
Morano lives in the northwest of Italy in a one-room apartment with two nieces. She's also tended to by a caregiver, one who is likely to have fed Morano her trusty diet on more than one occasion.
For decades now, Morano's stuck to a routine a doctor recommended a long time ago. Every day, she eats two raw eggs and 150 grams of raw steak.
Morano told the Associated Press last year,
My father brought me to the doctor, and when he saw me he said, 'Such a beautiful girl. If you had come just two days later, I would have not been able to save you.' He told me to eat two or three eggs a day, so I eat two eggs a day.
USA Today also cites biscuits during breakfast and pasta with minced meat for lunch as regular fixtures of Morano's diet.
Regardless of whether such a diet could work for anyone else, no one can argue with Morano's results.
Citations: Italian Woman, 116, Seen as Last Living Person Born in 1800s (NBC New York), This woman is the only person left born in the 1800s (USA Today)