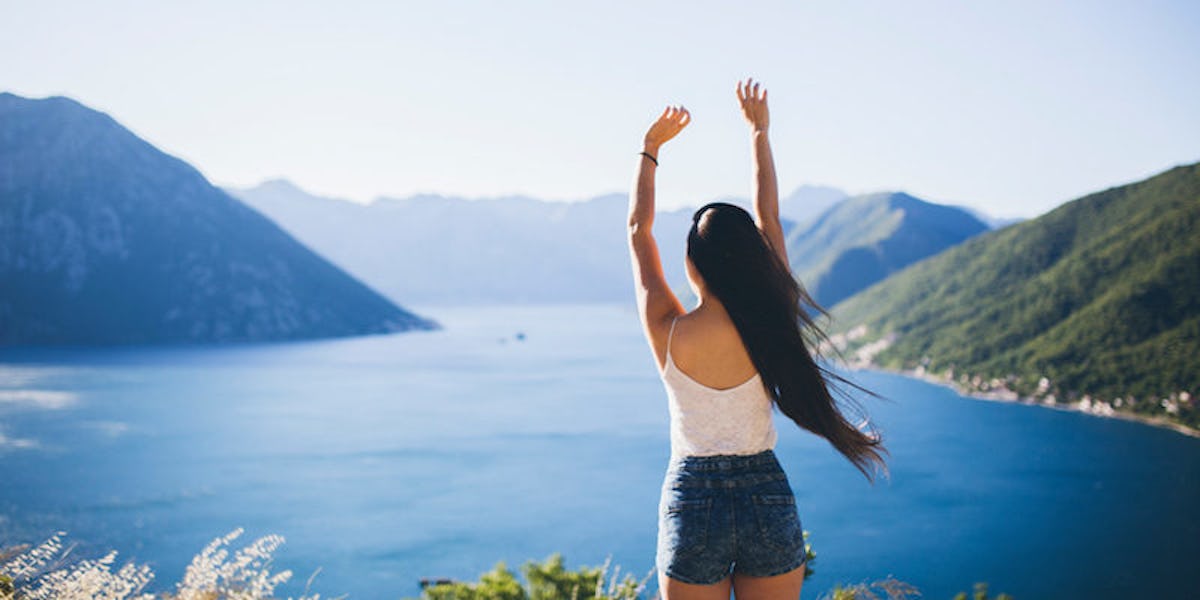 12 Healthy Travel Destinations For When You Just Need To Detox And Recharge
s
Between work, dating, school and our social lives, everyday life can get pretty hectic, to say the least.
Therefore, we all deserve to find a place to clear our tired minds and recharge when the daily grind starts to wear us out.
If you've been looking for a glorious getaway that will make all of your troubles melt into oblivion, you came to the right place.
Apparently, there's a growing number of health-minded hotels and retreats across the globe that make wellness one of their top priorities.
Wether you're looking to blow off some steam with exciting outdoor activities, escape to an island retreat that doubles as a yogi's paradise or detox at a secluded hotel spa in the jungle, there are all sorts of vacations guaranteed to revitalize your body and mind.
Check out the pictures below to see some healthy travel destinations that serve as the perfect place to unwind and recharge before returning back to your normal routine.
You can perfect your poses at Willka T'ika Retreat in Machu Picchu, Peru...
Refresh your mind and revitalize your body by taking advantage of the spa at The Barai Resort in Hua Hin, Thailand...
Unwind with some epic outdoor activities at Red Mountain Resort in St. George, Utah...
Go on a digital detox by trading in your technology for a tent at Glacier National Park in Montana, USA...
Do some soul surfing at Aqua Nicaragua Wellness Resort in Playa Redonda, Nicaragua...
...or find your inner peace by getting in touch with mother nature at Post Ranch Inn tucked away in Big Sur California.
A trip to White Sand, New Mexico will help you clear your cluttered mind and have you floating on cloud nine.
Plus, Playa Viva Resort in Juluchuca, Mexico is the perfect place to unplug from the rest of the world.
You can treat yourself to some spa treatments at Castello di Velona Resort in Tuscany, Italy...
Watch your troubles melt away as you say "om" at The Sanctuary in Haad Tien Bay, Thailand...
Recharge as you get somewell-deservedd R&R at Asclepios Wellness and Healing Retreat in Alajuela, Costa Rica...
...or grab your gloves and kick your worries to the curb at a Helios Retreats in Mykonos, Greece.