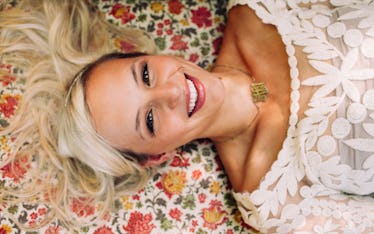 How To Get Glowing Skin At Every Age, As Told By Dermatologists
Kayla Snell
After practicing dermatology for 30 years, I've had countless people ask me for my best skin care advice, my favorite products and what my magical skin secrets are.
Being a part of the skin care industry for so long has taught me that great skin is something that's coveted by most people. Everyone wants their skin to look young, healthy, radiant and beautiful, and that's not just women. It's men as well.
No one wants to look old or tired. Everyone wants their skin to have that sparkle, that glow. There are few better compliments you can give a person than "You look young for your age," and there's a reason for it.
Well, after 30 years, I've finally decided it's time to lay everything out on the table. I've decided to go straight to the source to bring you the best skin care tips and advice from the people who know best: others in the skin care industry.
I've surveyed other doctors and employees, and I've also asked my partners at DermWarehouse to share their secrets, tips and best advice for skin that will look young and healthy for years to come.
Lather Up
About 90 percent of skin aging is from the sun. It's only 10 percent that comes from genetics and muscle movement. The most common habit I see that causes significant health and skin-related problems down the road is not wearing sunscreen on a daily basis. This is a habit that I try to instill in my family and my patients. It's something so easy to add to your daily routine, yet so many people skip it or forget about it. Many people think that unless they're planning to be outside for the entire day, going to the beach, exercising, etc., sunscreen isn't necessary. [H]owever, you should apply sunscreen anytime you're outside, even if just for a few minutes. If you're walking to work, taking your dog for a walk and running back and forth between your car and stores to do errands, this is all time that you're spending outside with your skin exposed to the sun. Wearing sunscreen on a daily basis will keep your skin looking young and wrinkle-free, and more importantly, it will help protect you against skin cancer.
– Dr. Alan Parks, Dermatologist, Eastside Dermatology and Co-Founder, DermWarehouse
 Be Proactive
Start thinking about your skin care routines at an early age, and remember that beautiful, young-looking skin won't stay that way forever if you don't take care of yourself. Start thinking about products you can use to prevent aging and sun damage in your 20s, and once you're in your 40s, 50s, etc., you'll be thankful you did. It always pays to be proactive. One of my favorite products is Skinceuticals C E Ferulic. It provides antioxidants, Vitamins C and E and Ferulic acid, which help prevent collagen breakdown and replenish lipids in the skin. Skinceuticals C E Ferulic, $156, Amazon  It's used to treat fine lines and wrinkles, and you'll start to see results in a few weeks. I also love the Obagi Sun Shield Matte Broad Spectrum SPF 50 sunscreen. I wear it every day. Obagi Sun Shielf Matte Broad Spectrum SPF 50 Sunscreen, $49, Amazon
— Stefanie, Co-Founder, DermWarehouse
Keep It Clean
It's surprising that many times, clearing up acne is as simple as keeping your face clean. I love to work out, and I always make sure to wash my face as soon as I'm done. One of my favorite face wash products is the Glytone Acne Self-Foaming Cleanser. Glytone Acne Self-Foaming Cleanser, $40, Amazon 
— Jason, Co-Founder, DermWarehouse
Remember We're All Different
There isn't one product or one skin care routine that works for everyone. This is not a cookie-cutter process, and you should always make decisions on your skin based on your own skin type, age, concerns, etc. You also can't use the same products at 50 or 60 that you used at 20. As women age, they begin to have increasing wrinkles and lines on their face and neck and often lose volume in their face. In addition to their normal skin care routine of a cleanser, toner, moisturizer and sunscreen each day, additional products should be added to help these issues and to delay the aging process of the skin. An eye cream, smoothing serum with retinols, and a neck firming cream should be added along with a Vitamin C brightening serum. These products will help diminish fine lines and wrinkles and slow the process for further ones to develop. Epionce Renewal Eye Cream, $56, Dermstore 
— Robin, Co-Founder, DermWarehouse
We've given you our best tips and advice, and now it's your job to put it all to good use. The overwhelming message here is as follows: Wear sunscreen, be proactive in regards to your skin care and keep your face clean.
Most importantly, however, is to make sure to visit your dermatologist regularly. A yearly full-body skin check is key in preventing skin cancer. Any changes in size, shape or color of a mole should be looked at by your dermatologist.
Be aware and proactive about your skin, and this will ensure healthy results. Apply all of these great tips, and you'll be on your way to younger, more beautiful and immeasurably healthier skin.
This article was originally published on DermWarehouse.