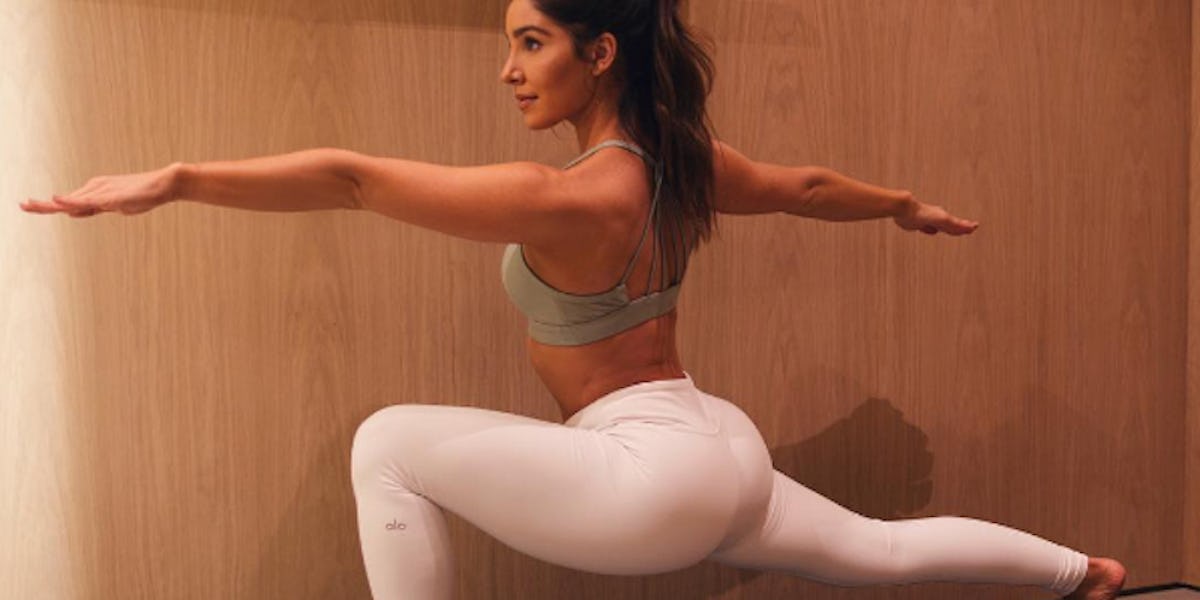 Bride Who Performed Beyoncé Wedding Dance Shows Us How She Gets That Booty
Melissa Molinaro doesn't play around, especially when it comes to the booty.
If Molinaro looks familiar to you, you've probably seen her wedding video.
The dancer and recording artist, who's previously auditioned for both "Making the Band" and the Pussycat Dolls, spent 8 minutes of her wedding reception whining and grinding to a Beyoncé-inspired montage of songs.
She even had backup dancers, twisting their hips in sync.
To date, more than 4 million viewers have gaped at Molinaro's routine. (I'm only about 500,000 of them.) But this brings one question to mind: What does that woman do to get her body?
Well, Molinaro just answered that question on Instagram.
Back from a glamorous honeymoon in the Maldives — don't worry, she had a professional photographer shoot plenty of snapshots — Molinaro's hitting the gym to get her butt workouts in.
Ready to feel butt-spired? Molinaro, whose Instagram bio proudly proclaims her "power booty," is your new source of fitspiration.
Using a resistance band to keep her leg muscles active, Molinaro launches into a series of jumping and walking squats.
The gluteus maximus is the largest muscle in the body, so it'll take time to build a bubble butt. Some people happen to be genetically blessed, but for the rest of us, it's all sweat, tears and glute exercises.
This isn't the first time she's shown us her fitness mojo, however.
Molinaro regularly posts sponsored activewear ads on her Instagram page.
Molinaro's pre-wedding workout involved dropping it low with a weighted bar on her shoulders.
To see change more quickly, work those diagonal angles.
She's calling this her "honeymoon pastry ass," but I'm not buying it.
I'm going to say she probably doesn't buy it, either.
Molinaro trains with celebrity fitness pro Julio Cruz, and she doesn't take any days off.
I'm sweating a little just watching these videos. High-intensity intervals mean fat burn, while resistance and weights strengthen muscle.
You might know Cruz as the man who made Sofia Vergara's curves.
He understands the best workouts for a round booty.
He's even trained Victoria's Secret Angels like Jasmine Tookes.
Victoria's Secret ladies are the ultimate endorsement.
That explains everything.