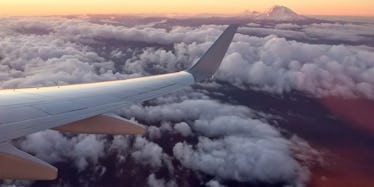 Travel Site's Route Hack Is Best Way To Get More Vacation Time On Weekend Trips
Mihael Blikshteyn
The sun is shining brighter, the weather's getting warmer and our days are getting longer.
That can only mean one thing: IT'S TIME FOR A VACATION, BABY.
Whether you plan on exploring New York City or lounging on the beaches of Miami, you're bound to take a weekend trip in the near future to destress from the brutal winter months we've left behind.
But before you blow your savings on a plane ticket to your favorite spot, you should check out a revolutionary travel site that'll ensure you get the most relaxation time during your weekend trip.
It's called Liligo, and it'll completely change the way you book vacations from now on.
Liligo isn't like your typical travel website.
Why? Because it lets people explore all of their travel options, regardless of how they plan on getting to their destination.
In other words, it'll help travelers plan their upcoming vacations by presenting them with ticket options that vary with price, time and mode of transportation.
Let me give you an example.
If I wanted to travel from New York City to Boston for a long weekend trip, I'd fill in the required fields on Liligo's multimodal form and wait for my options.
Instead of only giving me a collection of plane tickets, the site will display a chart that compares every mode of transportation they find available, including ticket prices and the amount of travel time.
Check it out:
Pretty cool, right? It'll even give you the cheapest option for each mode of transportation to help your wallet out a little bit.
Because of the fact that Liligo gives you bus and train options in addition to planes, it's mainly used within corridors.
That is, unless you want to take a super long bus trip across the country -- in which case, more power to you.
(I've done it, it's not that bad.)
Once you've compared all of your travel options and chosen the best ticket for you (for FREE), the site redirects you to your selected travel supplier so you can purchase the ticket.
Liligo is basically the go-to ticket searching platform for any traveler that wants to spend the most time relaxing on their trip while spending the least amount of money on travel.
Take a minute to explore their site and see how much money it would cost to plan your dream weekend getaway without breaking the bank.