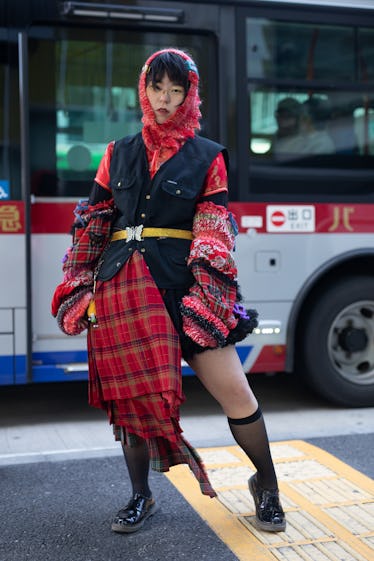 9 Knit Hoods Made For Winter Weather And Keeping You Warm
Balaclavas, snoods, and beanies, oh my!
Matthew Sperzel/Getty Images Entertainment/Getty Images
A new trend's taking over the TikTok waves, and it's ideal for a cozy and warm way to ride out winter. Rather than a beanie, the move to fend off the cold is a winter hood, better know as a snood. It's a hat and scarf combined into one, and you can even get some with masks for extra protection from the wind. No freezing off your ears or neck this year.
There are many types of hoods and snoods out there, each with its own slew of names. A cowl is a hood that airs on the looser side while a balaclava is tighter and usually also covers your nose and mouth. But no matter what name your new hood goes by, you'll find yourself warm and fashionable every time you rock it.
Luckily, a snood by any other name is still as easy to style, no matter how vibrant or plain your winter coat is. An over-the-top hood will pop even with the most out-there patterns or you can snag a more classic, solid-colored snood to stay more undercover. No matter what look you go for this winter, you'll want to wear your hood every day you can.
We only include products that have been independently selected by Elite Daily's editorial team. However, we may receive a portion of sales if you purchase a product through a link in this article.
With any and all of these knit hoods, you're about to be one of the most stylish people on TikTok.