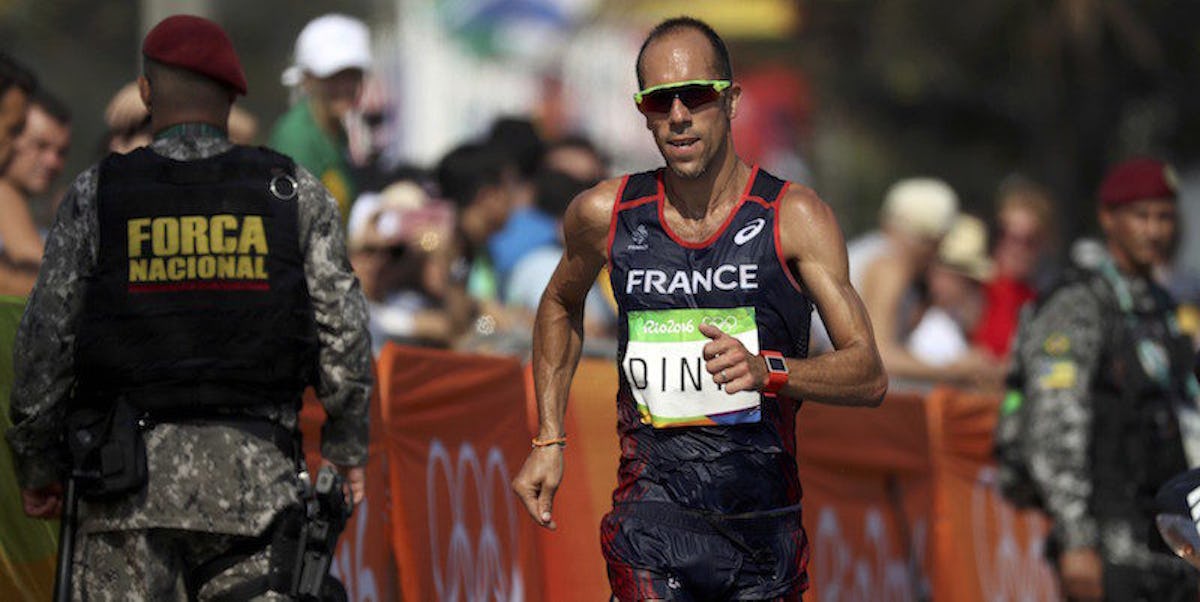 Everyone's Defending This Olympic Speed Walker Who Pooped His Pants Mid-Race
REUTERS
Shit happens. It's a fact of life.
Yohann Diniz, a race walker from France, learned this all too well during the men's 50-kilometer event on Friday.
Long story short – without getting into too many specific details – Diniz wasn't feeling too hot during the event. It appears he soiled himself, and then collapsed.
According to the Washington Post, Diniz was in the lead for most of the race before he collapsed, which was two hours and 22 minutes into the event.
Diniz didn't let this mishap and the fact that he clearly wasn't feeling well on an extremely humid day in Rio deter him from completing the race.
He took a brief break to gather himself, yes. But the Frenchman got right back into the race.
Diniz, who currently holds the world record in this event, ultimately finished in seventh place.
His perseverance is a powerful lesson for us all.
When shit happens – no matter how embarrassing or awkward it is – you just need to keep your head up and strive forward. Simply put, keep on keeping on, no matter what life throws at you.
A lot of people are understandably inspired by Diniz, and many people have expressed their support and admiration for him on Twitter.
It takes a lot of courage to keep walking forward when you feel weak and when every step hurts, whether that's in sports or in everyday life. Yohann Diniz is very brave.