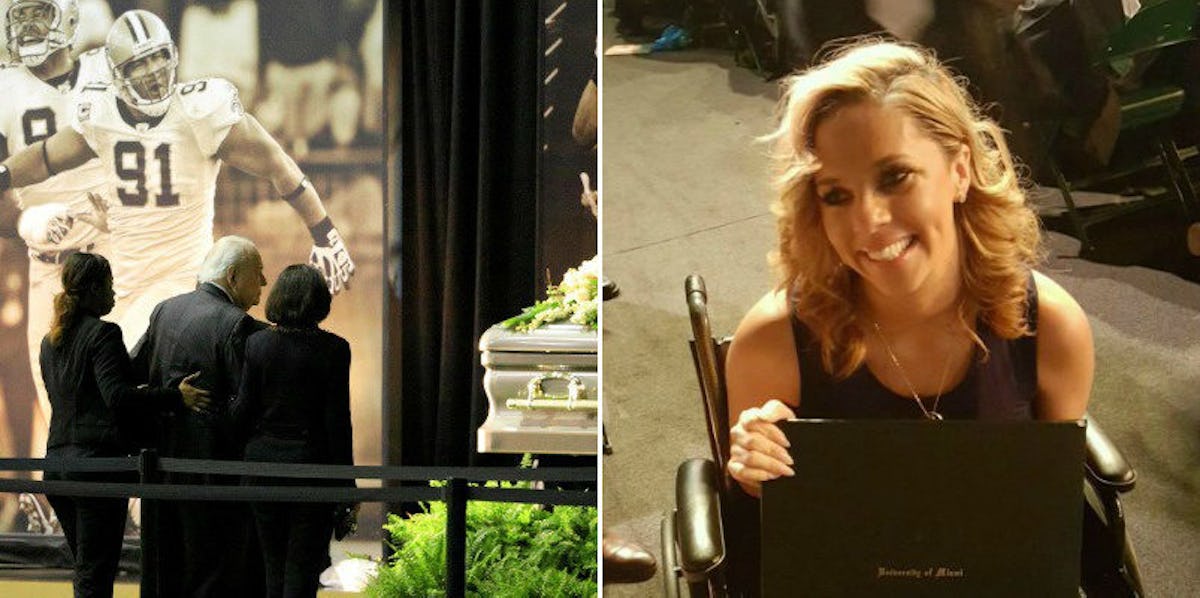 Super Bowl Champion Will Smith's Widow Accepts His Grad Degree From UMiami
In April, former New Orleans Saints captain and Super Bowl champion Will Smith was shot and killed after an altercation stemming from a car accident.
Smith's widow, Racquel, was with him at the time of the incident and was herself reportedly shot twice in the right leg.
In the days and weeks following Smith's death, former teammates and NFL personnel paid tribute to the star's life, both on social media and in person.
Thursday morning, Smith's widow, Racquel, attended the commencement ceremony at the University of Miami to accept her slain husband's graduate degree.
The moment is incredibly moving, and if it doesn't leave you with goosebumps and a need for a few tissues, you need to seriously check your pulse.
Powerful: Will Smith's widow Racquel attends ceremony to accept his graduate degree from @univmiami pic.twitter.com/fHjEcb3HaV (h/t @Saints) — HuffPost Sports (@HuffPostSports) May 6, 2016
This is a Miami commencement ceremony few associated with the university will ever forget.
If anyone is interested in donating to New Orleans-area charities in Will Smith's memory, he or she can do so by going to fanangel.com.