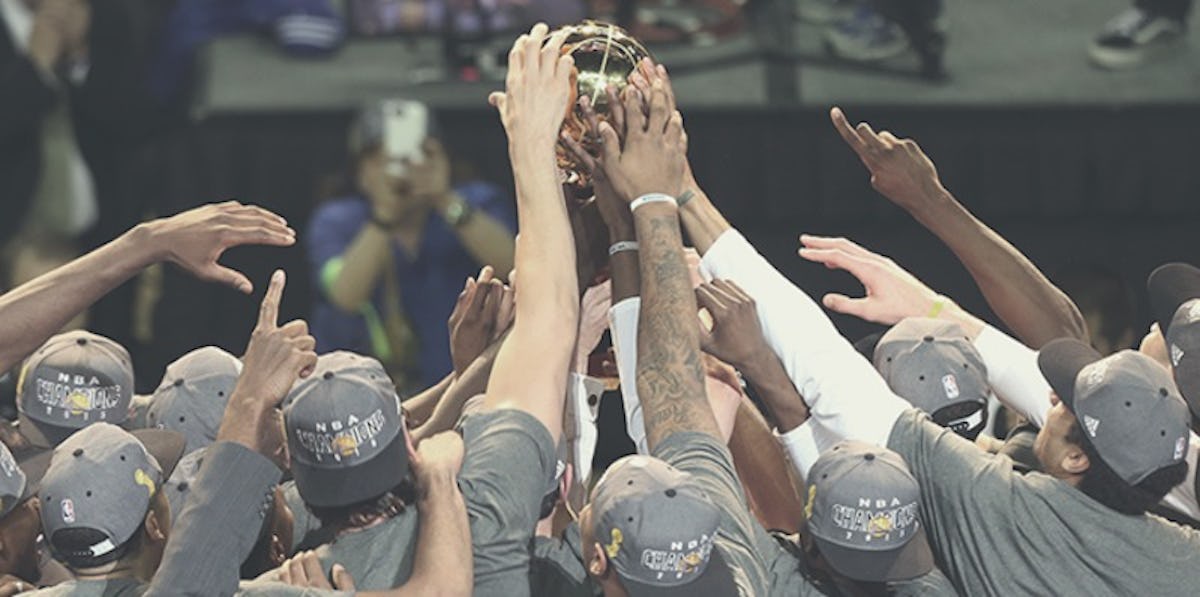 Warriors Celebrate Their Championship Rings By Singing Drake And Future (Video)
It's only right the Golden State Warriors celebrate receiving their championship rings like the true champions they are.
The reigning kings of the NBA won last year's title thanks to a total team effort, blowing away the competition with the depth of their starting lineup and team.
And like Drake and Future say, a big team needs some really big rings, so you know what song the Warriors were singing when they got their massive jewelry.
What a time to be alive.