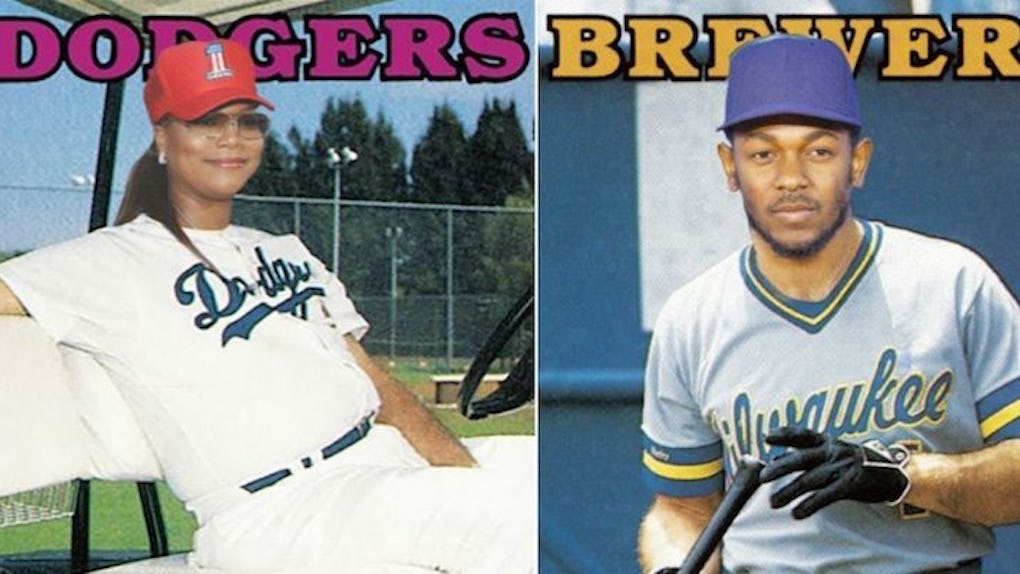 Tumblr
These Vintage Hip-Hop Baseball Cards Need To Become Real ASAP (Photos)
You're going on a dope vacation, you've been running after work every evening and you've been absolutely crushing the rooftop bar scene.
By all accounts, you're having a pretty fantastic summer.
But hold on, friends, because thanks to the Tumblr Straight Outta Cooperstown, we now have the missing ingredient to what you thought was the best summer ever.
Check out this awesome collection of vintage baseball cards combining legendary players with some of the greatest lyricists of all time.
How high would Brian Cashman have to be to let Method Man play for the Yankees?
Dennis Eckersley had a dope 'stache; DM Eckersley has a bucket hat.
Tommy Lasorda is definitely considered Dodger royalty, so this one makes perfect sense.
Jay Z is a huge Yankees fan and a natural born manager; this one is too good.
Early Wynn never played with as much swag as KRS-One.
Now pitching for the San Francisco Giants, Raekwon Marichal.
Shake ya Baltimore ass, Mystikal Ripken.
Never again will a Yankees hat look so right with a Boston jersey.
Slick Rickey Henderson doesn't look like someone you'd want telling a story to children.
Missy Mel Ott rocks a much doper hat than the one that came with the uniform.
Lou Brock Shakur got the matching red bandana to boot.
Milwaukee's very own, Kendrick Lamolitor.
Lil' Wade Boggs took over the game just so his homeboys can have it.
Joe Torreus B.I.G. loves it when you call him big Bronx Bomber.