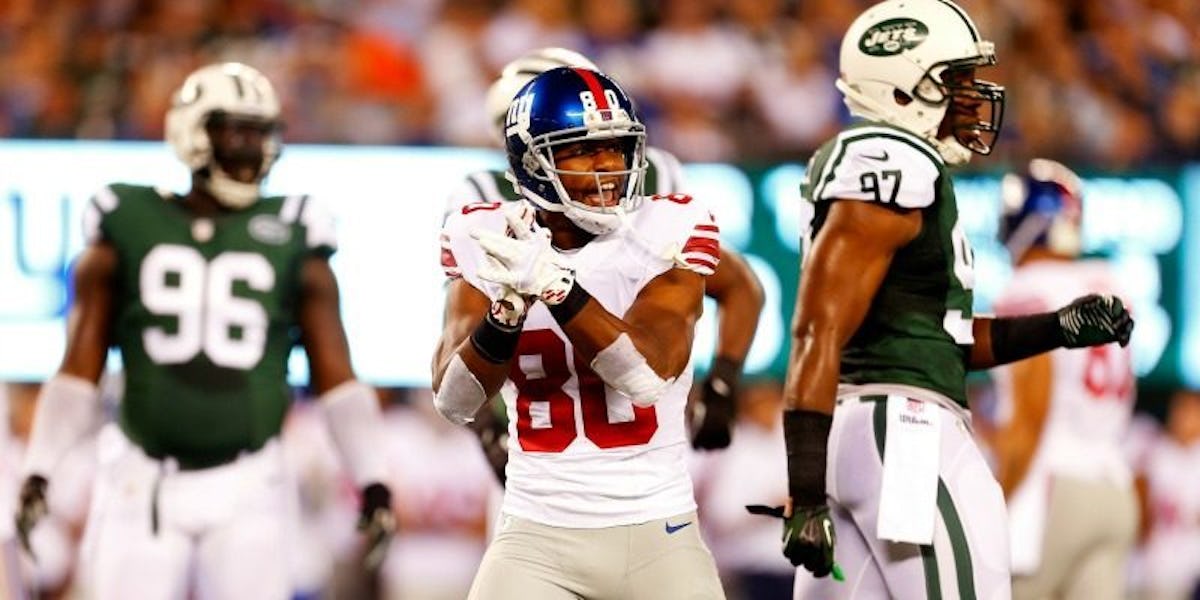 TBT: Victor Cruz's Epic 99-Yard TD From The Last Jets-Giants Game (Video)
Getty Images
This Sunday, the New York Jets (6-5) and New York Giants (5-6) will face each other in a pivotal regular-season matchup, which could go a long way toward determining whether or not each team makes the playoffs.
The last time these two teams met was on Christmas Eve of 2011.
That game started off slow, but with just under two and a half minutes remaining in the first half, Eli Manning hit Victor Cruz for a huge 99-yard touchdown.
At first, the play looked like a short first down at best, but thanks to a quick juke from the Salsa King, it ended up being a game-changing moment.
Due to injury, the Giants have been without Victor Cruz since October 2014. And while there may be no timetable on his return to football, fans of Big Blue will always have this play to remember him by.