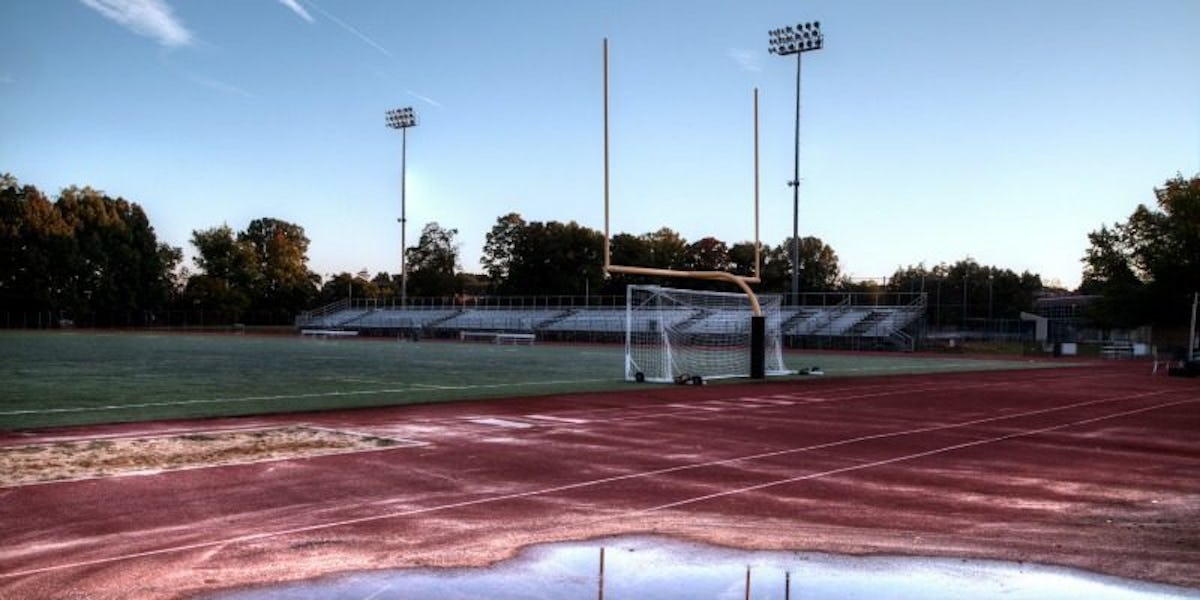 Unarmed Former HS Football Player Was Fatally Shot By An Off-Duty Cop
Getty Images
This past Saturday morning, an off-duty officer of the Richmond Police Department allegedly shot and killed an unarmed 18-year-old male at a Chesterfield, Virginia car wash.
According to a CBS News affiliate, Patterson Brown Jr. was a recent graduate of James River High School, where he excelled on the football field.
Good teammate and even better friend. RIP bro, gone to soon. pic.twitter.com/fs9sod2oxD — Nye (@_Nye18) October 18, 2015
The details surrounding this tragic shooting are a bit foggy, but according to police, the 18-year-old entered the officer's car and drove it through the car wash.
The officer reportedly confronted Brown, who did not work at the car wash, and ordered him to get out of the car. This led to the confrontation that killed the unarmed Brown.
Rest in peace to my boy Patterson Brown gone to soon ! — Devin Durant (@devinlloyd_50) October 17, 2015
According to reports, surveillance footage from the car wash shows a physical struggle between Brown and the yet-to-be-identified officer, who police say has since been put on administrative leave.
Police are currently searching for further information, but it's unclear what, if anything, will surface.
Personally, I'm outraged and confused, but I'm also deeply saddened we have yet another death that seemingly could've so easily been avoided.
Citations: Teen shot by off-duty officer at Chesterfield car wash played football for James River High (WTVR 6)