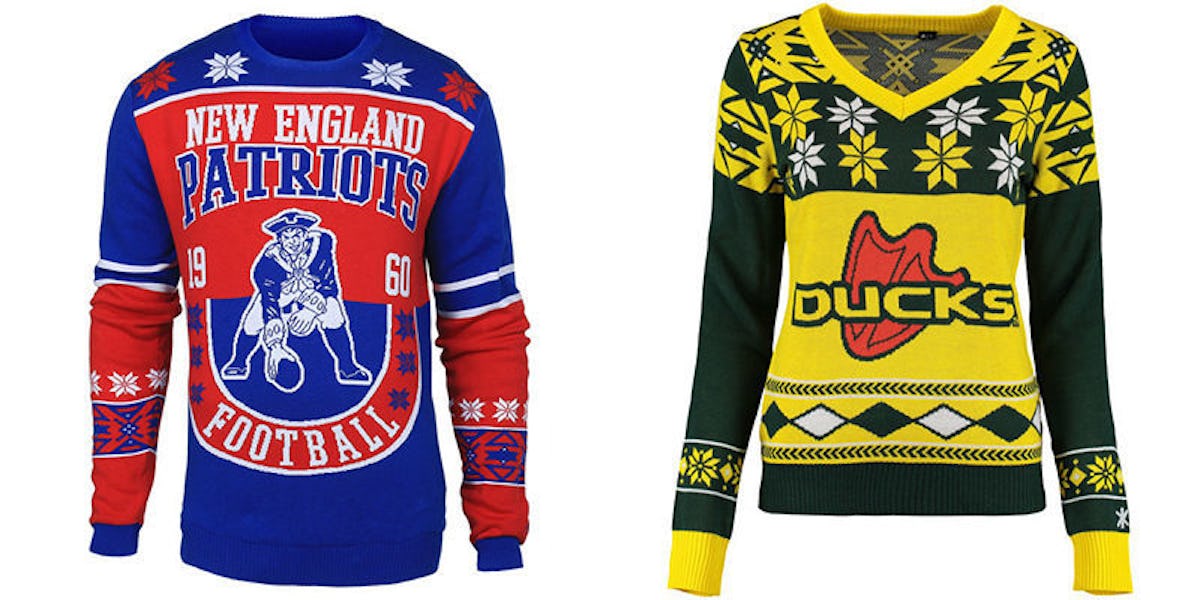 These 'Ugly Christmas Sweaters' Are The Perfect Gifts For Sports Fans (Photos)
Fanatics
Believe it or not, December is upon us. And if you're like most folks, you're probably going to wait until the last minute to try and figure out what gifts to get your friends and family for the holidays.
Ah, traditions.
But this year, why not get a semi-early jump on the shopping? At least for all the sports fans in your life.
The ugly Christmas sweater trend isn't all that new, but the crazy sweaters available from Fanatics right now are some of the best sports-themed gifts available this year.
Whether your brother's an Odell Beckham Jr. fan or your sister's an Ohio State Buckeyes lover, this is definitely the one-stop shop you need to hit.
Check out why these ugly Christmas sweaters are the perfect gifts for sports fans.
Michigan Wolverines
Denver Broncos
Clemson Tigers
Golden State Warriors
Russell Wilson
Minnesota Vikings
Odell Beckham Jr.
Miami Dolphins
Green Bay Packers
Kansas Jayhawks
Dallas Cowboys
New England Patriots
AJ Green
Ohio State Buckeyes
JJ Watt
Antonio Brown
Chicago Cubs
Darrelle Revis
San Francisco 49ers
Baltimore Orioles
Penn State Nittany Lions
Oregon Ducks
Pittsburgh Pirates
Citations: Ugly Sweaters (Fanatics)