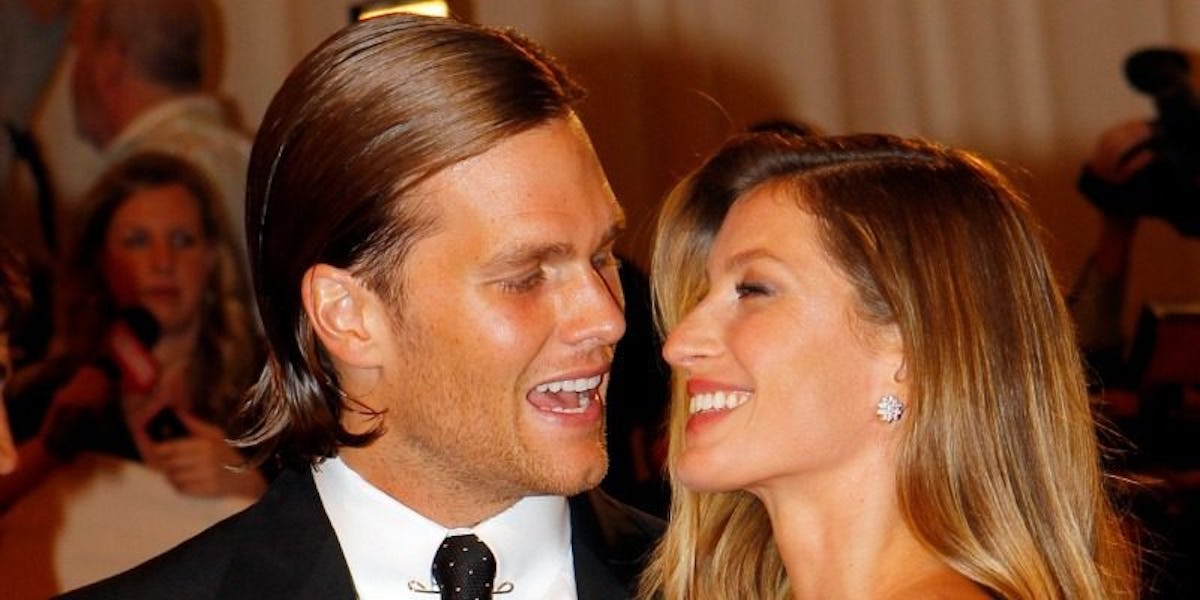 Tom Brady Says Gisele Bündchen Has A Crazy Fantasy Involving His Long Hair
REUTERS
Everyone's favorite couple, Tom Brady and Gisele Bündchen, recently spoke with Access Hollywood about what makes their relationship so special.
During that interview, Brady spoke fondly about the special bond he and Gisele share, saying,
I think we have a great relationship. I'm blessed to find this life partner that we all kind of seek at different times in our life. And we found each other at the right time, and [we've] been through a lot of ups and downs together. In so many ways, that's kind of built our relationship so strong. We all have our challenges that we face in our life, and it's great to have kinda that rock... that you can always lean on.
Awww. For all the shtick these two take -- Brady in particular -- it's really refreshing and, not to mention, endearing to hear him speak so openly and honestly about his relationship with the love of his life.
As the interview continued, though, Brady shared a rather crazy story in response to being asked whether or not Gisele made him cut his long hair. The four-time Super Bowl champion said,
She likes it long. She always says she likes this 'Tarzan,' 'Jungle Boy' that wants to live in Costa Rica all the time.
Wild. Tell us how you really feel, Gisele.
Citations: Tom Brady On His Relationship With Gisele; What He 'Completely Disagrees' With Her On (Access Hollywood)