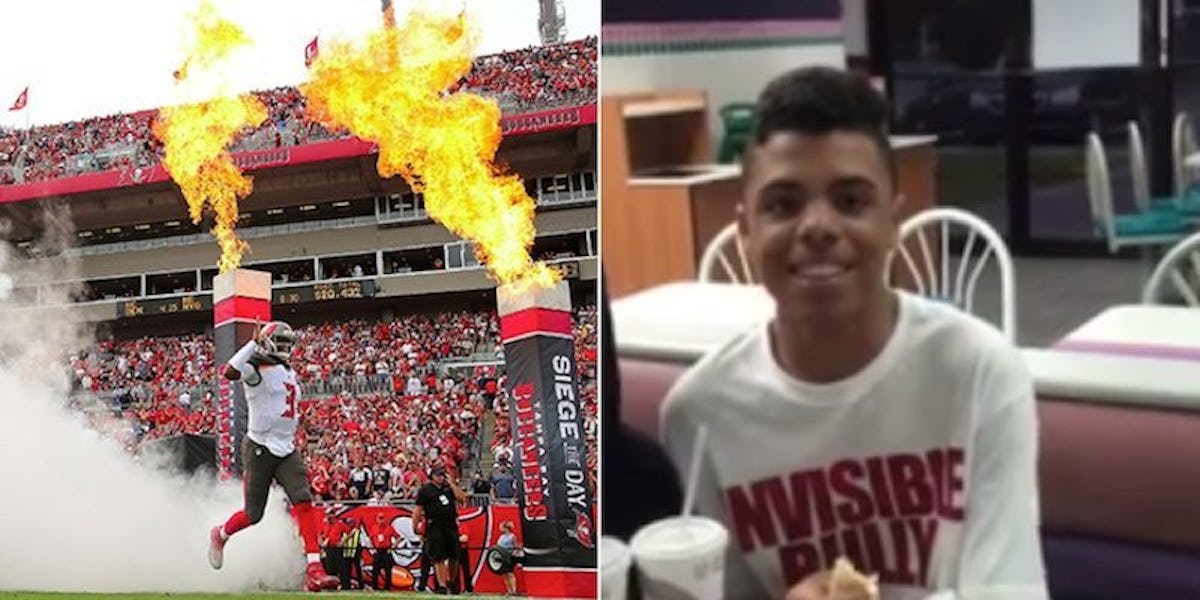 Tampa Bay Bucs Gave The Best Surprise To Children Who Lost Their Parents (Video)
Getty Images
The Tampa Bay Buccaneers and the Atlanta Falcons may be rivals on the football field, but this time around, they're becoming partners to help a young family.
Just over a month after four Georgia-based children were left parentless when both their mom and dad were killed in a car accident on Halloween, the Bucs made a huge gesture in an effort to bring light to their situation.
The Howard siblings -- the orphaned four kids ages 13, 10, 8 and 6 -- were invited to the Buccaneers' home game against the Falcons this Sunday.
Not only will the kids receive an all-access tour, but they'll also have VIP seating at Sunday's game.
The Facebook page Operation Howard Kids, which was set up on behalf of the children, thanked the Bucs as well as the Falcons, who also reached out to the kids.
In addition to last night's surprise for Justin and his siblings, I want to thank the Atlanta Falcons along with the... Posted by Operation Howard Kids on Friday, December 4, 2015
Gotta love it when teams do this type of stuff.
Citations: Bucs surprise kids who lost parents in Halloween crash (FOX 13)