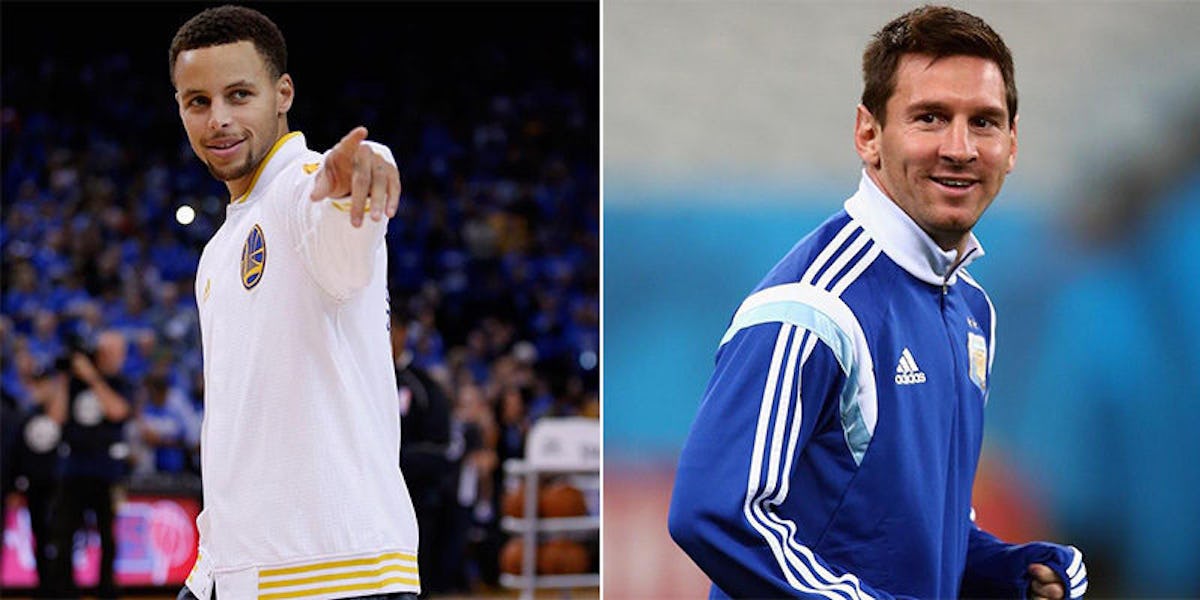 Stephen Curry Just Personally Invited Lionel Messi To A Warriors Game (Video)
Getty Images
The fact that Steph Curry shouted out Lionel Messi isn't that surprising. It's greatness shouting out greatness.
On this occasion, the Golden State Warriors star congratulated Messi on reaching 30 million followers on Instagram.
In recognition of the feat, Curry personally invited the Barcelona forward to a Warriors game and even offered a signed jersey.
A message from the Leo Messi of the @NBA aka @StephenCurry30 to, well, Leo Messi. pic.twitter.com/KP3xUaKqJf — beIN SPORTS USA (@beINSPORTSUSA) December 3, 2015
Now, excuse us. We suddenly got the motivation to start working toward 30 million followers on our own Instagram.