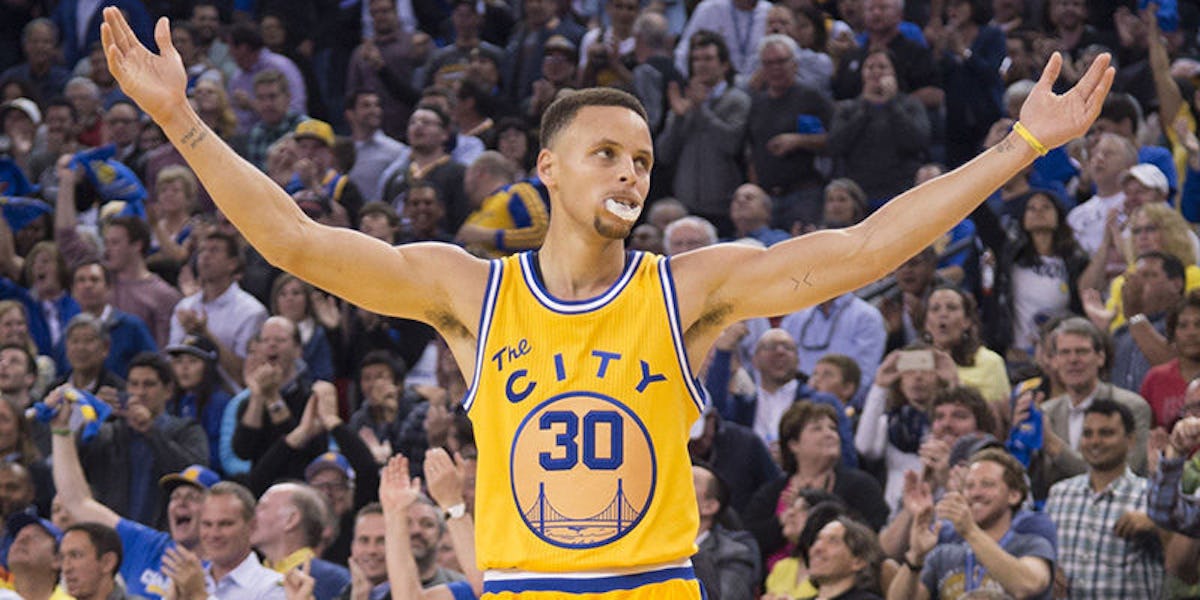 This Mashup Of Steph Curry's Most Insane Plays Proves He Deserves MVP
Kyle Terada/USA TODAY Sports
Stephen Curry will be named MVP for a second consecutive NBA season, ESPN's Marc Stein reports, and it's really no shock as to why.
After all, the Golden State Warriors star significantly improved both his field goal percentage and his three-point shooting percentage this year.
All the while, he drastically improved his points-per-game average (23.7 last season to 30.1 this season) and shattered his own record of three-pointers made in a single season by over 100 makes (286 last year to 402 this year).
That much of an improvement from an already MVP-worthy season, his 2014-15 campaign, gave voters a simple choice: make the point guard a repeat winner.
But, nothing emphasizes Curry's greatness like the actual sight of all the ridiculous things the 28-year-old not only had the audacity to attempt this season, but the almost unbelievable skill needed to accomplish them.
That said, this video, produced by Bleacher Report, perfectly underlines why Steph Curry is so deserving of a second consecutive league MVP award.
Report: Steph Curry to be named #NBA MVP for a second straight season later this week https://t.co/7MsTXNbad5 — Bleacher Report UK (@br_uk) May 9, 2016
Citations: Sources: Warriors' Curry to repeat as MVP (ESPN)