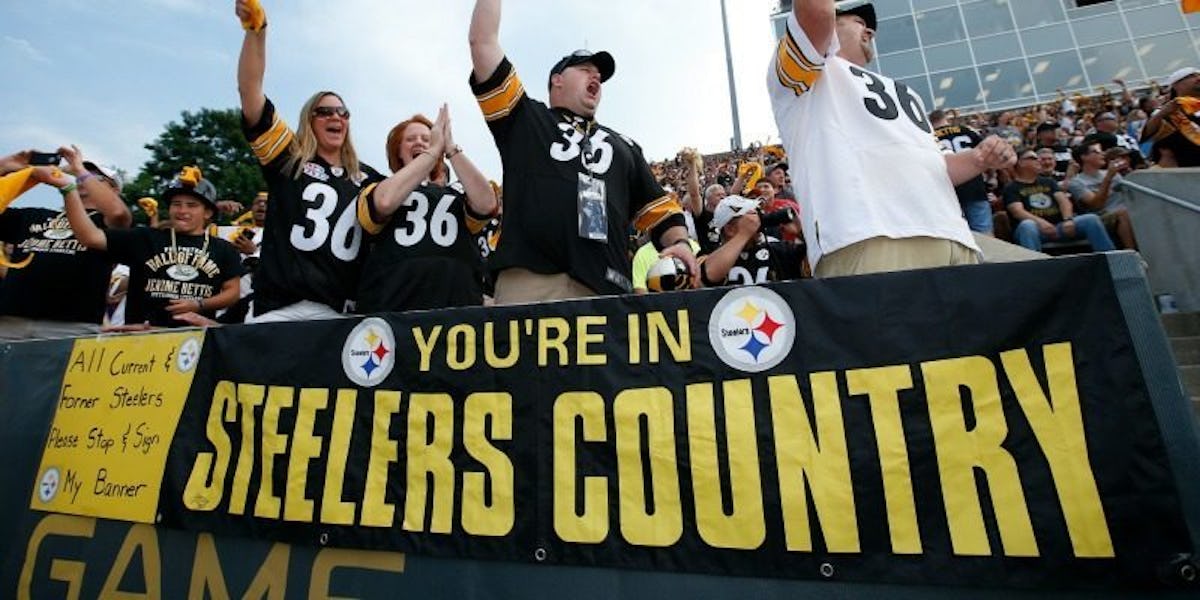 A D*ckhead Steelers Fan Is Running Around Stealing Packages From Homes (Video)
Getty Images
We have a problem, people. There's a real-life Grinch reportedly running around the greater Delaware area stealing people's Christmas gifts right off their front porches.
Jessica, a Newark, Delaware resident, recently told NBC10 she returned home to check out the packages she knew were being delivered by UPS, but when she arrived at her house, she saw nothing on her doorstep.
Jessica quickly reviewed the footage from her security camera, which showed a man in a Pittsburgh Steelers jersey hopping out of a tan Hyundai immediately after the UPS driver delivered the packages.
The man then appears to drive off with the goods, showing little remorse for Jessica and the rest of humanity.
The Newark resident told NBC10,
I mean, if they're tailing a UPS truck, they clearly have a mission. And they're trying to get as much as they can.
Police reportedly tracked down the stolen goods but have yet to find the man in the Troy Polamalu jersey.
The New Castle County Police Department is urging anyone with information to come forward.
Citations: Scumbag Steelers Fan Steals Christmas Packages Off Front Porch (Busted Coverage), CAUGHT ON CAM: Man Steals Christmas Gifts From Home: Homeowner (NBC10)