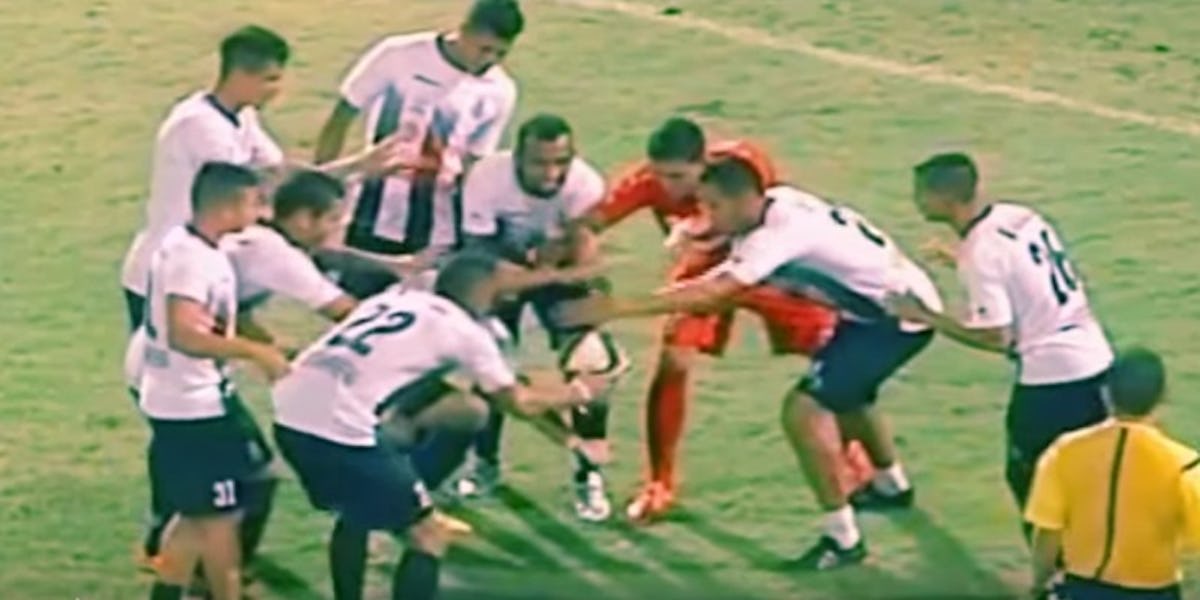 Soccer Player Pulls Off An Insane Levitation Trick After Scoring A Goal (Video)
If you ever watch a soccer match in Venezuela, be prepared to see a magic show, especially if this goal celebration is any indication.
After striker Cesar Martinez scored a gorgeous volley for his club, Zamora FC, the forward and his teammates collaborated to produce one of the most freakish celebrations you'll ever see.
Simply put, there's no way you'll be able to watch this video without playing it back a couple of times, even if only to satisfy your own skepticism.
This illusion is definitely one of kind. Check out the video and be prepared to be freaked out.
Citations: VENEZUELAN PLAYER CELEBRATES GOAL BY MAKING THE BALL 'LEVITATE' IN MID AIR (Who Ate All The Pies)