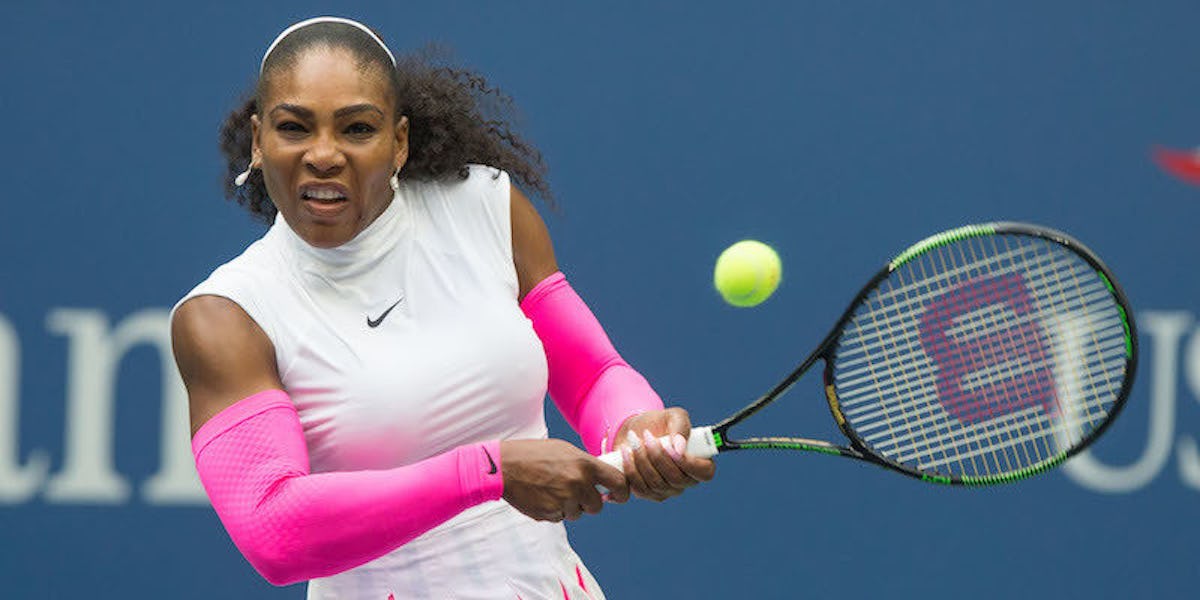 Serena Williams Pens Powerful Letter To Women: 'We Must Continue To Dream Big'
REX/Shutterstock
Stuff got you down today? Maybe you're not firing on all cylinders — don't worry — it happens.
Let Serena Williams be your source of inspiration.
The 35-year-old tennis champ wrote a powerful open letter published in The Guardian.
She addresses women around the world and speaks about the importance of dreaming big.
Serena takes aim at those who pigeon-hole her into a category just because she's female and speaks of her ambition to inspire the next generation of women.
Take one minute out of your day to give it a read, then GO GET 'EM.
She opens her piece by telling us about her life-long dream of wanting to be the best in the world at tennis. Not just the best in the "female" category, but the best in the world.
Serena's dream started at 3 years old, and she said she's thankful she had family who supported her dream every step of the way. She wrote,
I learned not to be afraid. I learned how important it is to fight for a dream and, most importantly, to dream big.
But her path to success was cluttered with absurd obstacles she says are still here today — mainly gender and race.
She continued,
So when the subject of equal pay comes up, it frustrates me because I know firsthand that I, like you, have done the same work and made the same sacrifices as our male counterparts. I would never want my daughter to be paid less than my son for the same work. Nor would you.
Serena said one of the biggest obstacles she had to find her way around was the constant reminder she is not a man, "as if it is a flaw."
She's tired of being branded one of the world's greatest female athletes, when other stars like LeBron, Tiger and Federer are classed as the best in the world at their sports, without a gender label.
She stressed, "We should always be judged by our achievements, not by our gender."
Serena signs off by saying she is hugely grateful for experiencing the highs and lows of her path to success, adding,
We must continue to dream big, and in doing so, we empower the next generation of women to be just as bold in their pursuits.
Citations: The Guardian