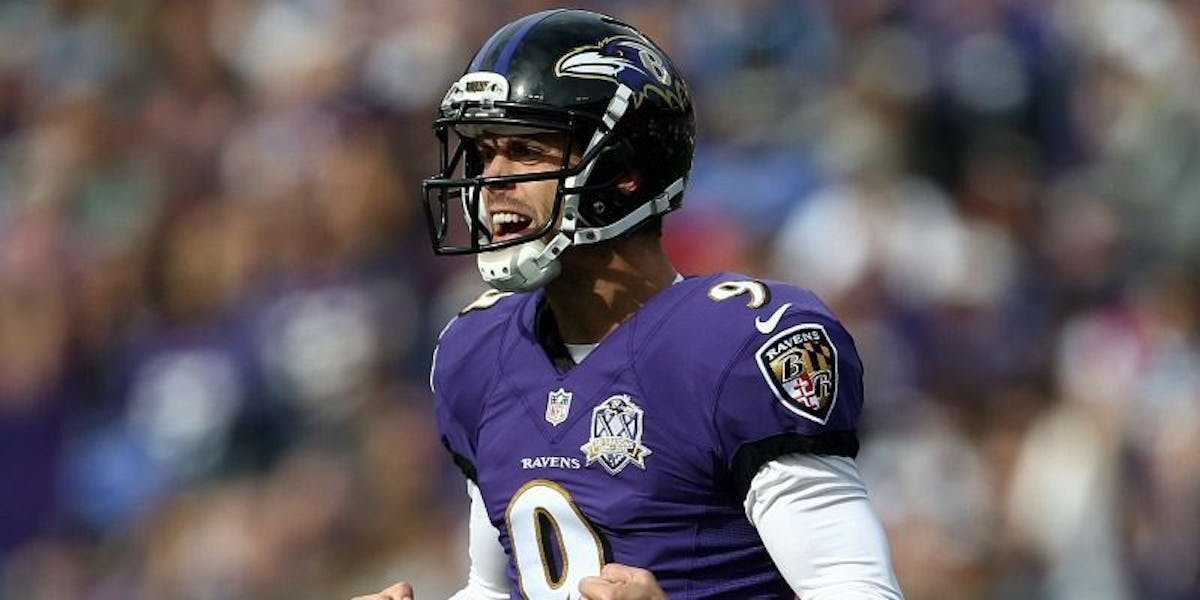 The Ravens' Kicker May Be Better At Singing Opera Than Playing Football (Video)
Getty Images
Normally, Justin Tucker spends his Sundays wearing a purple jersey and kicking a football through NFL goalposts for the Baltimore Ravens, but his best performance of the season may have just happened inside of a church.
Yesterday, Tucker donned a sharp tuxedo and led the Concert Artists of Baltimore in a stirring rendition of "Ave Maria."
.@jtuck9 swapped his uniform for a tux for his performance with the Concert Artists of Baltimore. Nice pipes, Tuck. https://t.co/W5HdOO8sGx — Baltimore Ravens (@Ravens) December 11, 2015
This is the voice of an angel, people, and clearly the 26-year-old is pursuing the wrong career path in life.
Get this man a full-time gig with the Baltimore Concert Opera, ASAP.