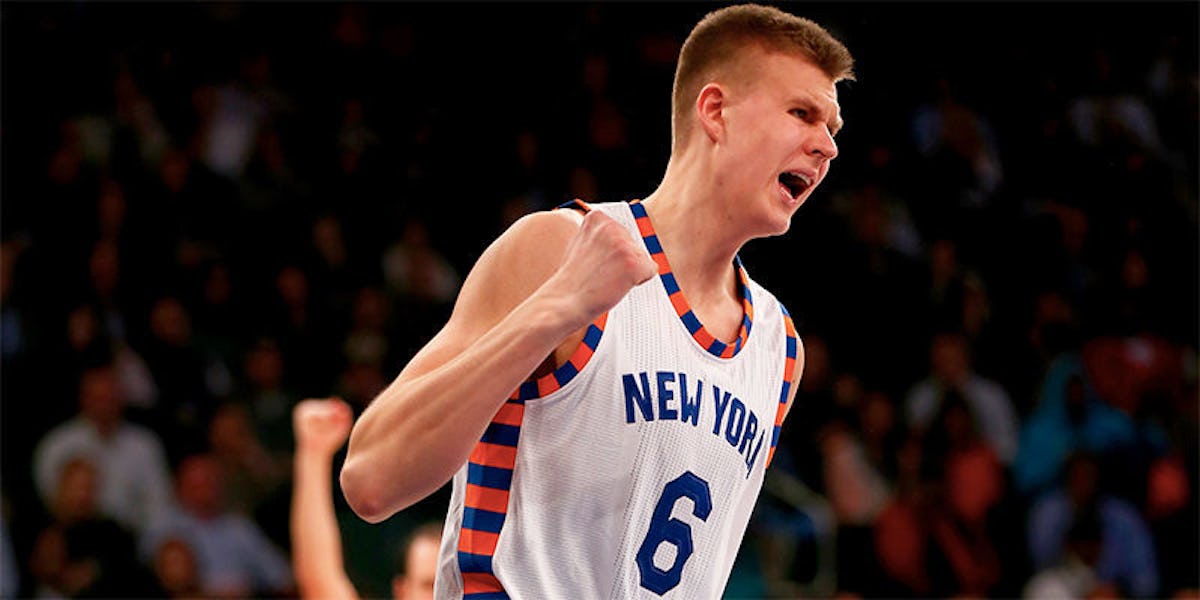 This Amazing Clip Of Porzingis Shows Why Knicks Fans Really Love Him
Getty Images
As far as explaining the Kristaps Porzingis hype, this is as simple as it gets.
In a third quarter stretch during which Porzingis scored seven points and had three blocks, three rebounds and an assist to Carmelo Anthony, the Knicks rookie had this one super highlight where the 20-year-old just dominates on both ends of the floor.
It's easy to see why Knicks fans are loving the guy.
After all, that moment against the Milwaukee Bucks came just two nights after the Latvian rookie scored 28 points against the Spurs, who have the second-best record in the NBA.
Oh, and as for the Knicks fans who were booing and crying when Porzingis got drafted back in June, the saddest of them all ("Crying Knicks Fan") got to meet number 6 himself.
Everyone is a believer!