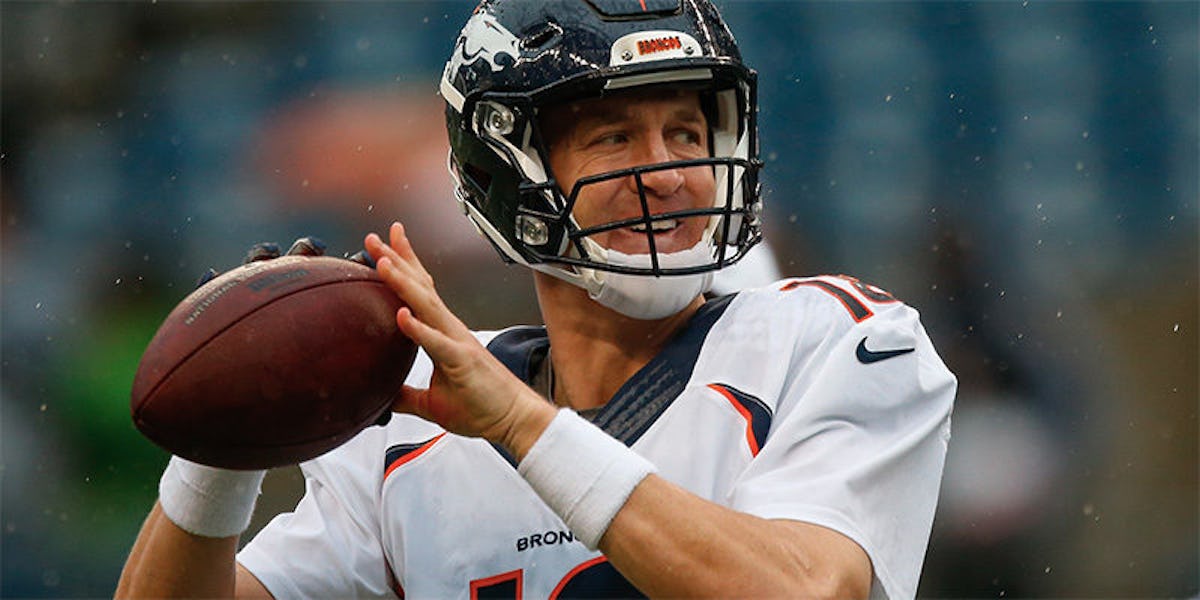 Peyton Manning And The Broncos Are Going Back To The Super Bowl
Getty Images
Peyton Manning and the Denver Broncos punched their ticket to Super Bowl 50 via a 20-18 victory over the New England Patriots on Sunday.
The Broncos' AFC Championship game win gave Manning his third playoff win over Tom Brady in five career attempts.
Now, Super Bowl 50 will represent Manning's fourth appearance in the title game and a chance at earning his second championship ring.
In a game during which they never trailed, the Broncos defense stifled Tom Brady, holding the Patriots quarterback to no touchdowns and two interceptions until the last minute of the game.
It was then, with 12 seconds left on the clock, that Brady threw a touchdown to Rob Gronkowski to keep the Patriots' Super Bowl hopes alive. But the Broncos were able to prevent New England from scoring a two-point conversion, preserving their AFC Championship game win.
The Broncos will now have the opportunity to redeem themselves after losing at Super Bowl XLVIII two years ago to the Seattle Seahawks, by a score of 43-8.
The Broncos will face the winner of tonight's NFC Championship game, which will determine the second contender for Super Bowl 50.
The Super Bowl will be played on February 7 at Levi's Stadium in Santa Clara, California.