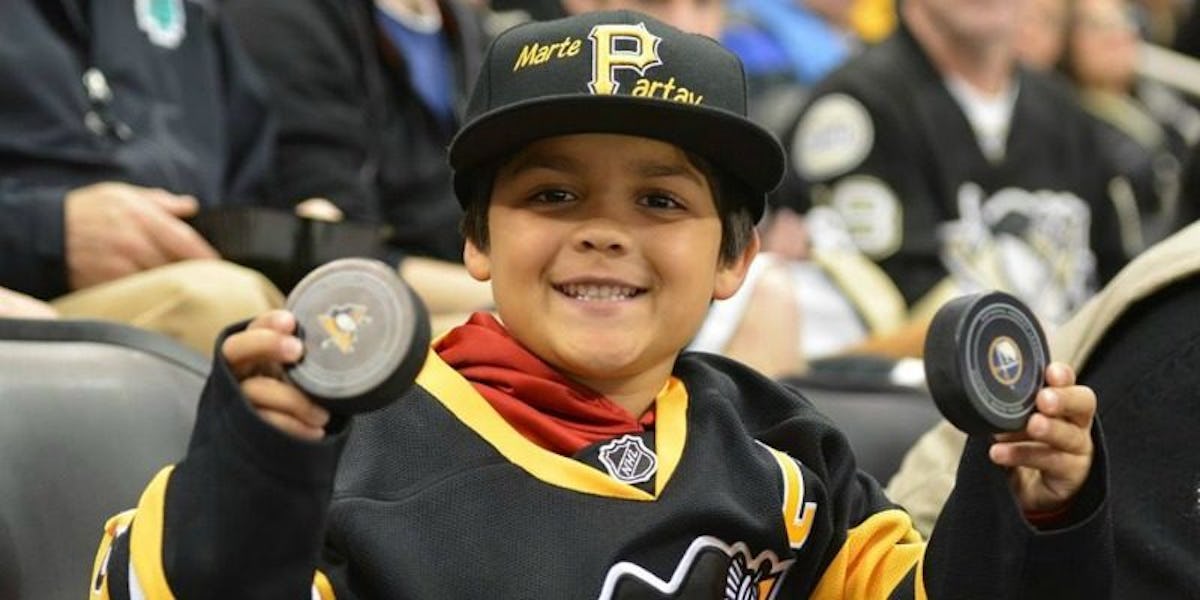 This Jerk Almost Ruined A Little Boy's Day By Stealing A Hockey Puck
Last night's Penguins-Sabres hockey game was supposed to be about Sabres head coach Dan Bylsma's return to the city of Pittsburgh where he coached for six seasons.
And indeed, Bylsma was at the center of attention, just not for anything that happened on the ice.
Bylsma was thrust into the Internet spotlight when he attempted to toss a puck to a young Penguins fan behind the Buffalo bench.
Unfortunately, some balding assh*le snatched the puck away from the kid in midair.
Bylsma throws a puck to a young fan; old man grabs it and laughs in kids face. pic.twitter.com/JbCy0QCYpL — Stephanie (@myregularface) October 30, 2015
Thanks to Twitter, the Penguins were well aware of what happened.
For everyone tweeting us about the little kid who just got the puck snatched away, we're on it - don't you worry. — Pittsburgh Penguins (@penguins) October 30, 2015
The Penguins mascot brought the young fan a puck and a Sidney Crosby jersey.
the kid was brought a puck, and then, a jersey! well done, @penguins pic.twitter.com/polYvlY3fh — Stephanie (@myregularface) October 30, 2015
Looks like this kid got the last laugh in the end.
Happily ever after: @penguins give kid a puck after a fan snatched one from him earlier in the game. pic.twitter.com/RvPQLkU2he — SportsCenter (@SportsCenter) October 30, 2015
All's well that ends well, right?
Citations: Fan snatches puck from boy at Sabres-Penguins game (WGRZ)