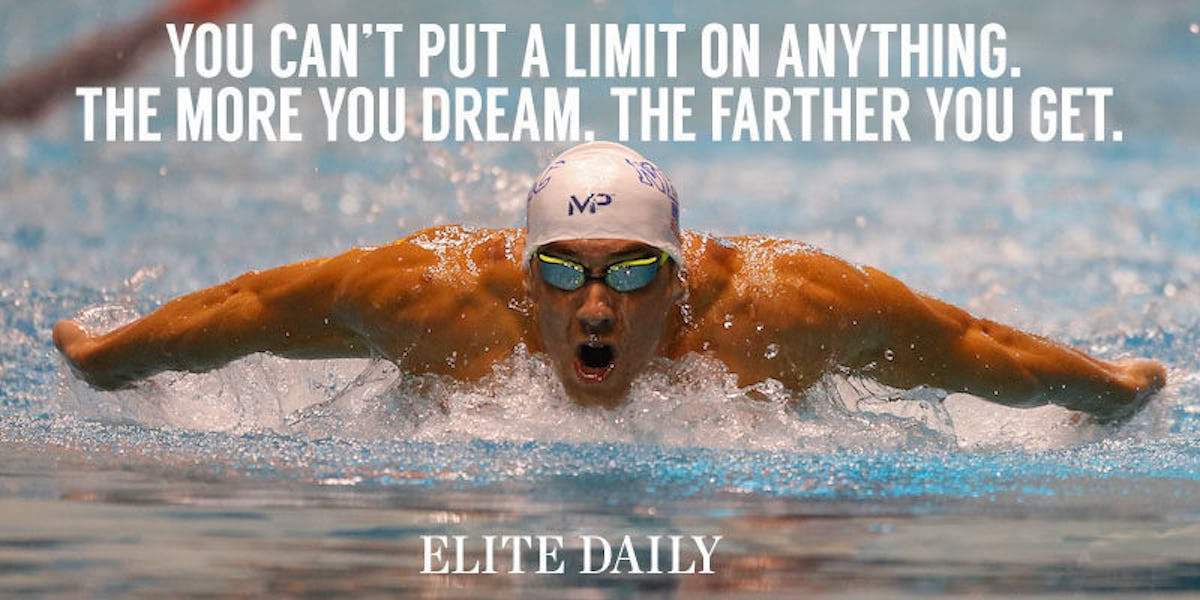 20 Athlete Quotes That Will Keep Your New Year's Resolutions On Track (Photos)
Getty Images
We know you're at a fork in the road right now. Yes, we're talking to you.
How do we know? Because a study from the University of Pennsylvania found only 77 percent of people who make resolutions are still sticking to them a week into the new year.
And here we are, eight days into 2016, a full week has passed. Yes, you are at a crossroads. And we, as always, are here to help.
If there's any group of people who are well placed to give you advice just when you're about to let your lazy side prevail, it's the athletes who push themselves to the limit for a living.
Luckily for you, you don't have to go searching for that advice. Here are 20 quotes from famous athletes that'll motivate you to keep going with those resolutions.
When you want to give up because you think you'll end up failing later on
When you think no one else is dealing with the same roadblocks as you
When you're thinking about quitting after an early setback
When you think you have justification for giving up
When you know you have the right plan, but you're worried about hurting feelings on the way
When someone else has gotten to the same point you want to reach, but faster
When you think the end result is the only thing you're supposed to enjoy
When your most important goal is embracing yourself
When you know how great your regret will be if you don't keep going
When you relax after achieving a couple days of success
When you're thinking about selling yourself short
When you're frustrated that the window of opportunity is only slightly open
When you're afraid to deliver the hurtful truth
When you think you can get to where you want while only making comfortable decisions
When the process starts to become unenjoyable
When you wonder how everyone else managed to make it
When you already have a lot of work ahead of you, but spare time for doubt
When you want to give up on an idea
When you think "maybe next year"
When you've run out of inspiration