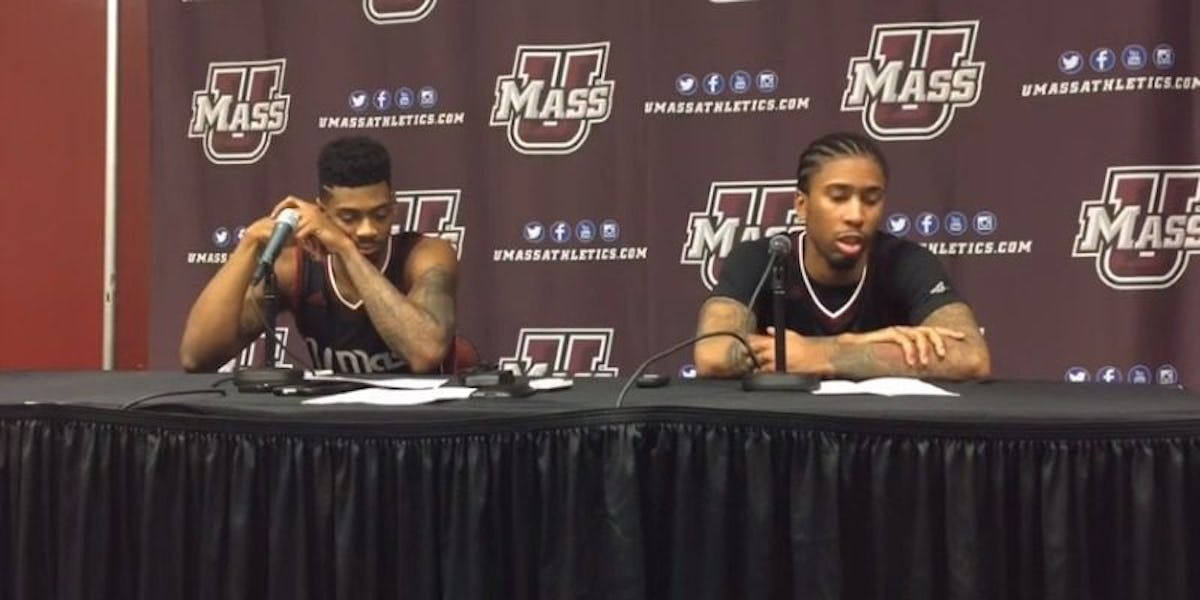 College Basketball Player Attributes Big Game To Mom Canceling His Data Plan (Video)
YouTube
In today's world of college athletics, coaches try to control nearly everything their players do.
But for one college basketball player, it was his mom who had the final say.
Last Sunday, UMass guard Trey Davis had a terrible game against Florida Gulf Coast. And while his coaches scrambled to find out why, his mom had an idea from the jump.
Davis' mom concluded her son was focusing more on his cell phone than he was on basketball, so she made the quick and easy decision to cut off his data.
Wednesday, without any cell data, Trey Davis erupted for 40 points, one point shy of a school record. He shared his mom's actions in the post-game interview.
These text messages between Davis and his mom following his heroic performance prove she knew what was going on all along.
pic.twitter.com/w81d0vdaSy — TokéYo (@Trey12Davis) December 17, 2015
Mother knows best, right?
Citations: UMass Guard Trey Davis Says Mom Shutting Off Phone Data Provided Motivation for 40-Point Performance (Video + Tweet) (Total Pro Sports)