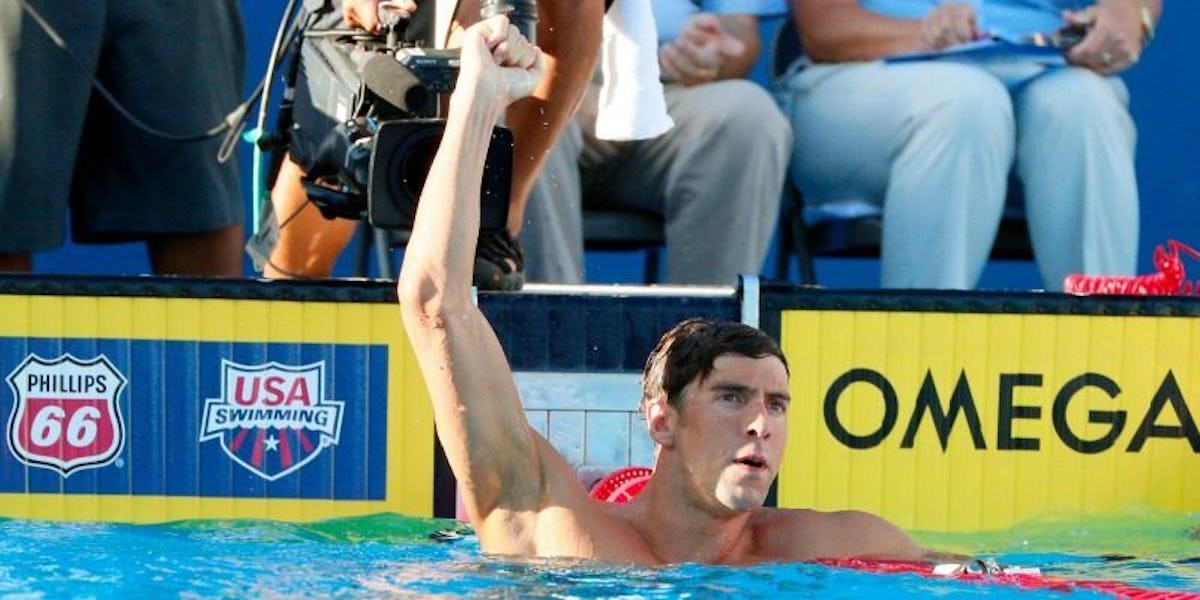 Michael Phelps And Fiancée Welcome Adorable Baby Boy Into The World
USA TODAY Sports
Well, it's official: Olympic swimmer Michael Phelps is a dad.
According to his Instagram post, Phelps and his fiancée, Nicole Johnson, welcomed their son, Boomer Robert Phelps, into the world on Thursday, May 5.
In his Instagram post, Phelps said Johnson is doing well following the birth, writing,
Welcome Boomer Robert Phelps into the world!!! Born 5-5-2016 at 7:21 pm !!! Healthy and happy!!! Best feeling I have ever felt in my life!!! @nicole.m.johnson and Boomer both healthy!!!
The 30-year-old competitive swimmer competed in three different Olympic games, winning 18 Gold medals across various events, and is now welcoming his first child into the world. According to reports, Phelps and Johnson announced they were expecting in fall 2015.
At the moment, Phelps is reportedly training for the 2016 US Olympic Trials, which are two months from now. Phelps previously said he is ready to juggle being a dad and competing in one final Olympics.
All newborn babies are pretty cute, no doubt, but Boomer Robert Phelps is absolutely adorable.
Initially, reports suggested Phelps and Johnson were going to name their child after Phelps' coach, Bob Bowman, which they may have done by choosing Robert as their son's middle name.
Wherever the name Boomer comes from, it's pretty damn cool.
Citations: BOOMER ROBERT PHELPS BORN ON MAY 5 TO MICHAEL PHELPS & NICOLE JOHNSON (SwimSwam)