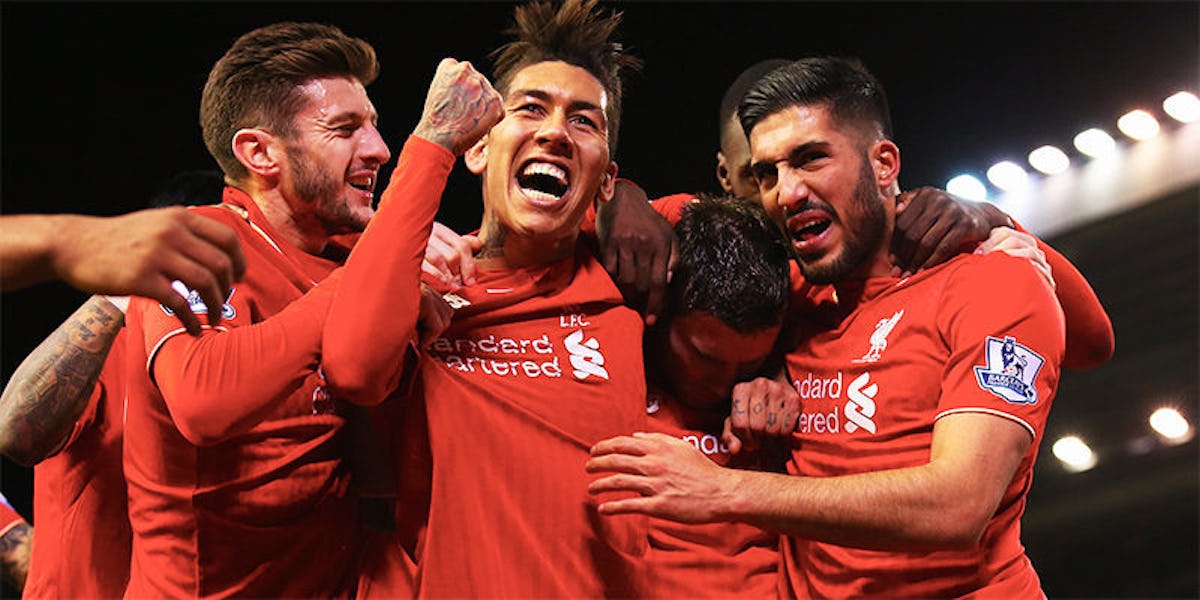 The Greatest Soccer Match Of The Year Just Happened And You Missed It
Getty Images
While most of America was sleeping, Liverpool and Norwich played by far the wildest game of the English Premier League season.
The breathtaking match, which included nine goals and two stoppage time scores, looked like it would end at 4-4 after this stunner.
But then came a last-minute winner for the ages from Liverpool's Adam Lallana.
NO WAY!!!!!!!!!!!!!!!!!!!!!!!!!!!!!!! — Joe Scarborough (@JoeNBC) January 23, 2016
The celebration, as you might expect, was just as crazy as the match itself.
I love Klopp. He could/should have been ours if so many Arsenal fans weren't stuck in the Ghost of Wenger Past. pic.twitter.com/4HlcPaASlF — Piers Morgan (@piersmorgan) January 23, 2016
The winning manager lost both his mind and glasses!
Citations: Prem: Norwich City 4-5 Liverpool (ESPN)