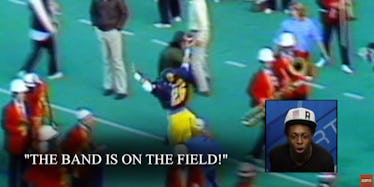 Lil Wayne Calling Famous Sports Plays Is Something You Need To See (Video)
If there's anything Lil Wayne can't do, we haven't seen it yet.
Weezy proved he could have a career in sports broadcasting one day when he recently stopped by ESPN to recreate some of the most classic play calls of all time.
Of course, the results are awesome.
From describing the moment Havlicek stole the ball in the 1965 Eastern Finals to the time the Stanford band came on the field early during a Cal touchdown, Tunechi has a timeless voice that would fit in any era.
Let's just hope show producers won't mind him blowing weed smoke in the booth. I don't think they will.