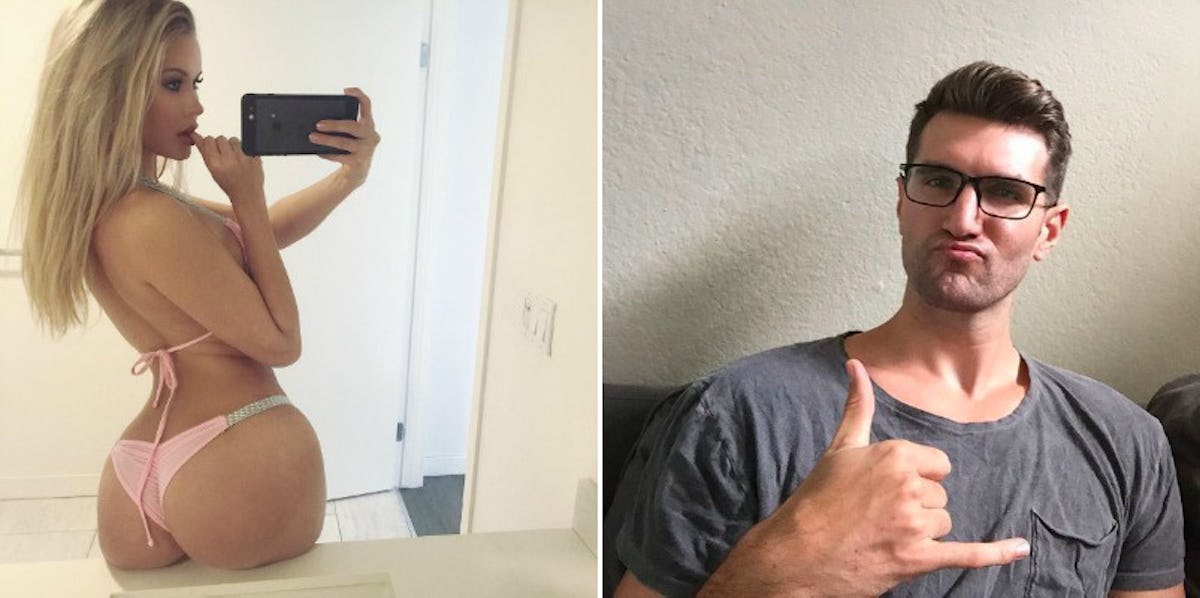 Playboy Playmate Blames Social Media For Ending Her Engagement To NBA Player
Instagram
On the surface, Utah Jazz center Jeff Withey and 2014 Playboy Playmate of the Year Kennedy Summers look like the perfect couple.
However, according to reports, that couldn't be further from the truth. Apparently, last June, Summers blasted her then NBA boyfriend after discovering he went behind her back and took another woman out on a date.
SCANDALOUS!
Wait just a minute, though, because it appears Withey somehow managed to get Summers back and get engaged just a month later! Damn, Jeff! I know this rock is massive, but it looks like Summers did a complete 180 in less than 60 days.
Now, though, Summers is calling off the engagement because she and Withey have too "many issues."
Apparently, social media, which enables me to do my job on a daily basis, is to blame for the breakup.
A representative for the Playmate, Zack Teperman, shed some light on the recent split, saying,
While it has its many pros, Instagram, Twitter, Facebook, etc. can also create many issues within a relationship. The negative effects of social media have claimed yet another couple.
I mean, yeah, I guess that's true, but you'd hope a real relationship is strong enough to get through all the bullshit on social media.
According to her Instagram page, Summers is a third year medical student, which implies she's the perfect combination of beauty and brains.
WHAT ARE YOU DOING, JEFF WITHEY? WHY WOULD YOU TAKE ANOTHER WOMAN TO THE MOVIES?
Shit, if I were Jeff Withey, I wouldn't even look at another woman, let alone take one out on a date.
WITHEY, YOU WERE SUPPOSED TO MAKE HER YOUR WIFEY!
Apparently, Kennedy makes a ton of money trading stocks, too, which only makes me question Withey more.
Join me in a silent prayer for Jeff Withey, will you?
Citations: Playmate of the Year Dumps NBA Fiance ... Blames Social Media (TMZ)