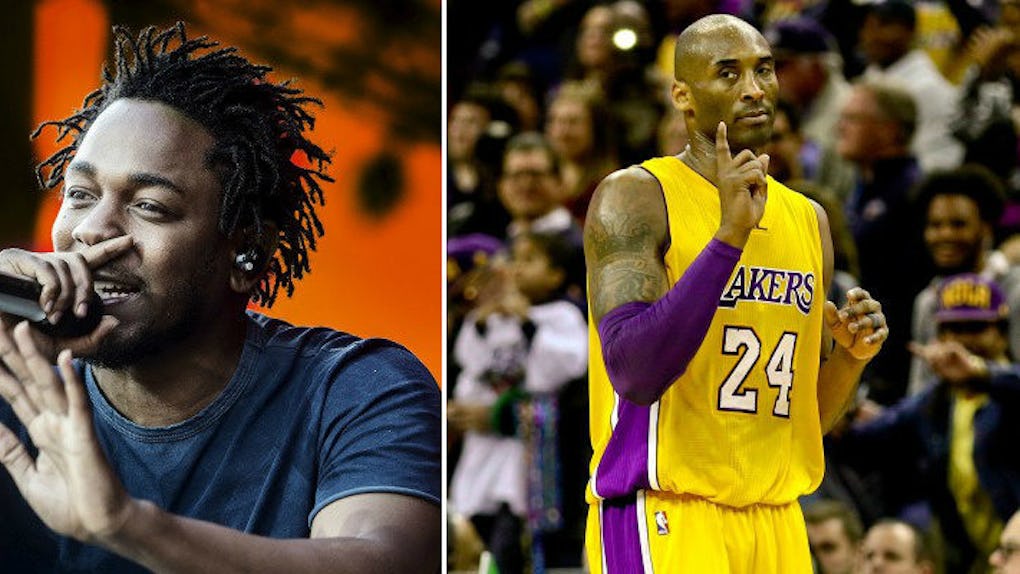 REUTERS/Simon Laessoee/Scanpix Denmark/Derick E. Hingle-USA TODAY Sports
Kendrick Lamar's New Kobe Bryant Tribute Will Give You All The Feels
Throughout his final NBA season, the Los Angeles Lakers' Kobe Bryant has been receiving countless farewell tributes, both on and off the court.
But, the Kobe Bryant video tribute Kendrick Lamar just dropped might be the best of them all.
In the first part of "Fade to Black," Lamar, like many others this year, voices his disbelief it really is the end of the line for Kobe Bryant's NBA career. From there, Lamar only gets realer and deeper.
"Fade to Black" perfectly encapsulates Kobe's greatness and the emotions every NBA fan is going through in this final week of the NBA season. For Kobe, whether you loved him or hated him during his career, you most definitely respected him.
Much respect to Kobe and Kendrick on this one.
Citations: Kendrick Lamar Drops a Classic Tribute for Kobe Bryant (Video) (Black Sports Online)