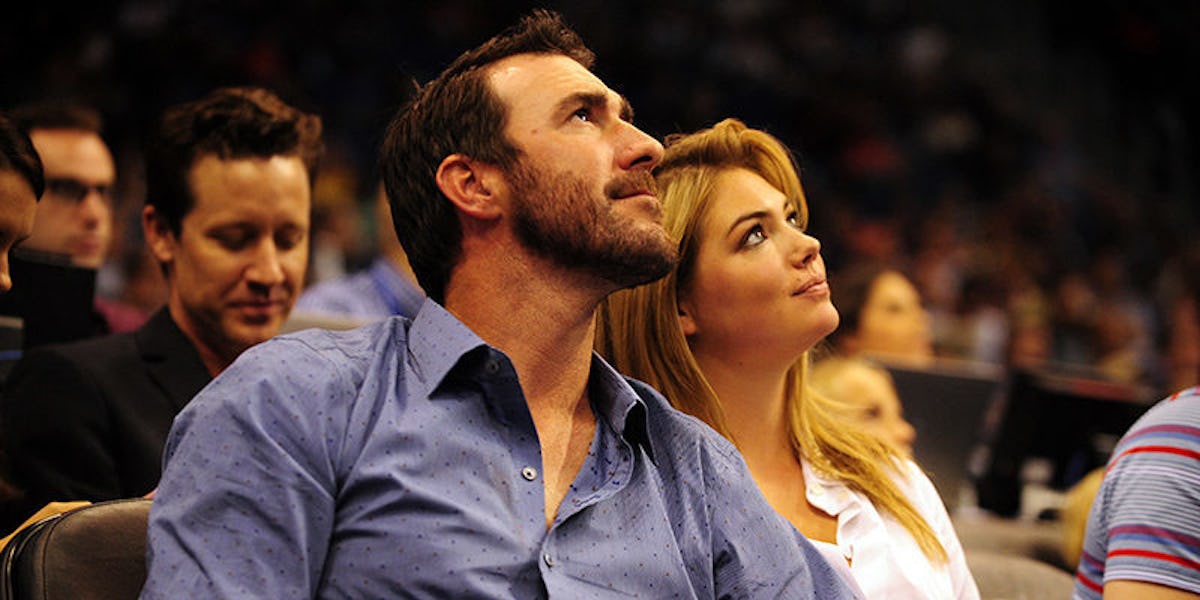 Kate Upton And Justin Verlander Are Engaged And Her Ring Is Serious
David Manning-USA TODAY Sports
Justin Verlander and Kate Upton are ready to jump the broom.
On Monday night, Upton revealed that she and the Detroit Tigers pitcher are engaged, and that Verlander actually popped the question before the MLB season.
She told E! News,
I'm really excited, he asked me right before the season started so we've been keeping it on the down low for quite a while. So I'm excited to finally be able to share it with the world!
Upton made the reveal on the red carpet at the Met Gala, where the former SI Swimsuit cover girl rocked the rock with her stunning gown.
Now that's some serious bling.