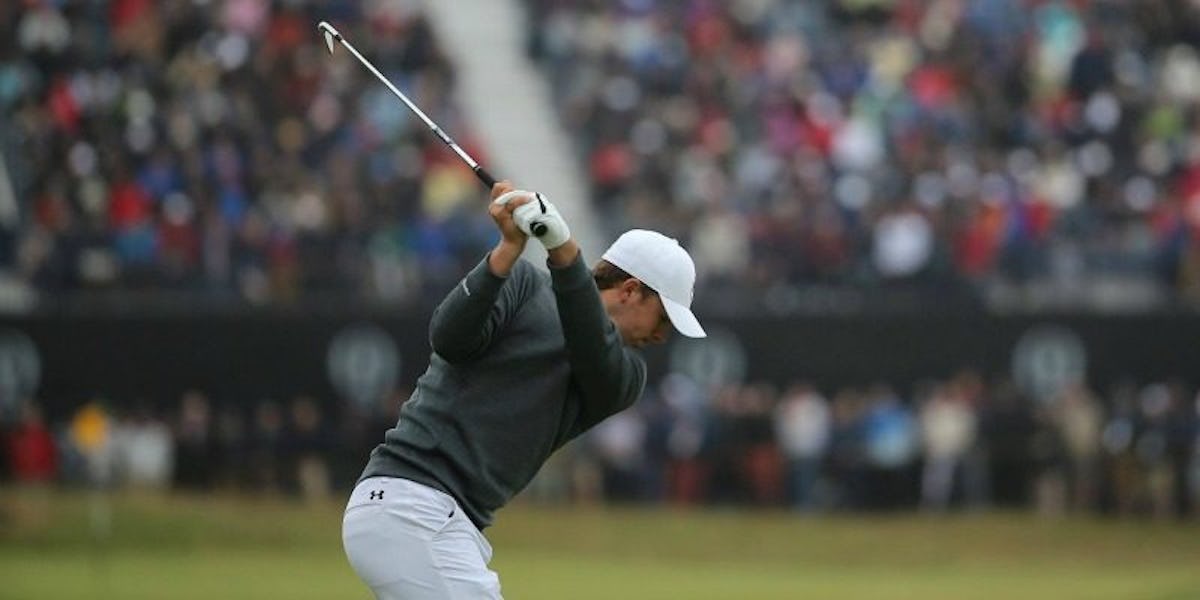 This Insane Mosaic Of Jordan Spieth Was Made Entirely Out Of Golf Balls (Video)
When you become the number one golfer in the world at the age of 22 and produce a ridiculous 12-month stretch on the links, you start to garner more attention than you ever thought possible.
American Jordan Spieth has been making plenty of new friends since he started climbing golf's leaderboards, and many of those friends are corporate sponsors.
One of those sponsors, AT&T, recently created a mosaic of Spieth using more than 24,000 golf balls.
The creation of the mosaic is impressive, to say the least, but the finished product has to be seen to be believed.
If I could swap places with anyone right now, it would probably be Jordan Spieth.
Citations: WATCH: 24,000 golf balls were used to build this mosaic of Jordan Spieth (CBS Sports)