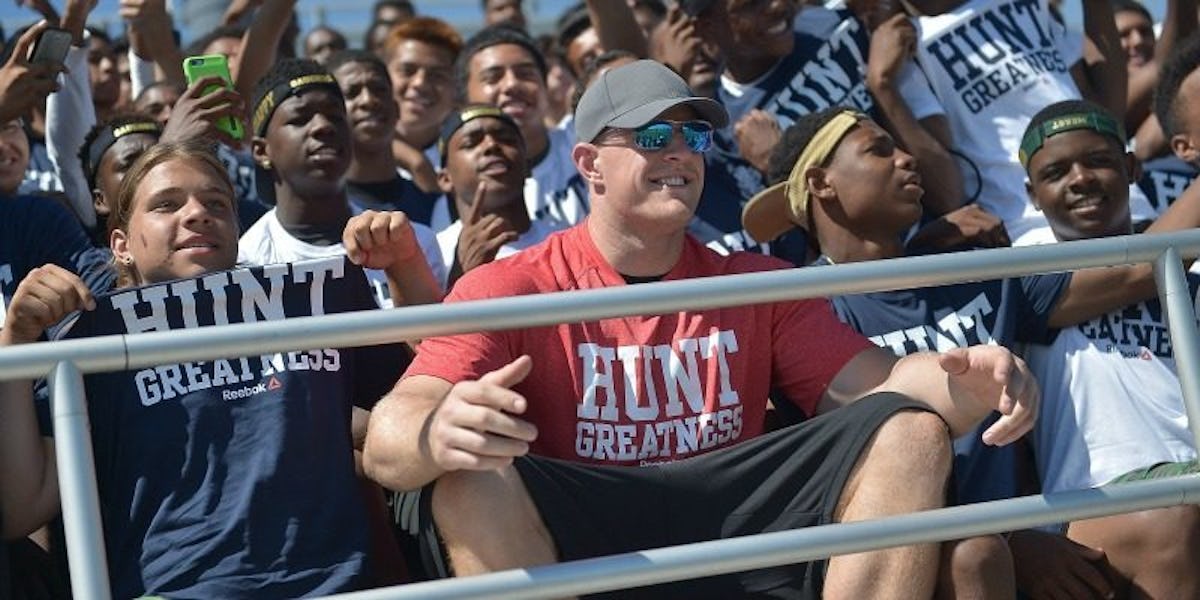 Real-Life Superhero JJ Watt Dresses As Batman, Visits Children's Hospital
Getty Images
You don't have to be a Houston Texans fan to appreciate the football god that is JJ Watt.
And, you don't have to be a football fan to appreciate a man dressing up as a superhero and surprising kids at a children's hospital.
This Tuesday, Watt dressed as Batman and visited the Texas Children's Hospital.
@JJWatt 4 coming 2 our #spiritofchildren @SpiritHalloween party. His mgr and I worked for a yr to make it happen pic.twitter.com/GXbRzWgsb6 — Rikki Ragland (@rikkiragland) October 16, 2015
Last season's AP NFL Defensive Player of the Year is no stranger to visiting places like this and helping out in the community. On this visit, these kids got to see their real-life hero dress up as a famous superhero.
Watt put a smile on every face at the hospital.
@JJWatt & his incredible parents at our #spiritofchildren party. @spirithalloween @houstontexans @texaschildrens pic.twitter.com/AoiX83hUCP — Rikki Ragland (@rikkiragland) October 16, 2015
Giving blood, sweat and tears on the football field is extraordinary enough for some, but JJ Watt shows what going above and beyond the call of duty really means.
Citations: J.J. Watt Dresses Up as Batman, Surprises Kids at Texas Children's Hospital (Bleacher Report)