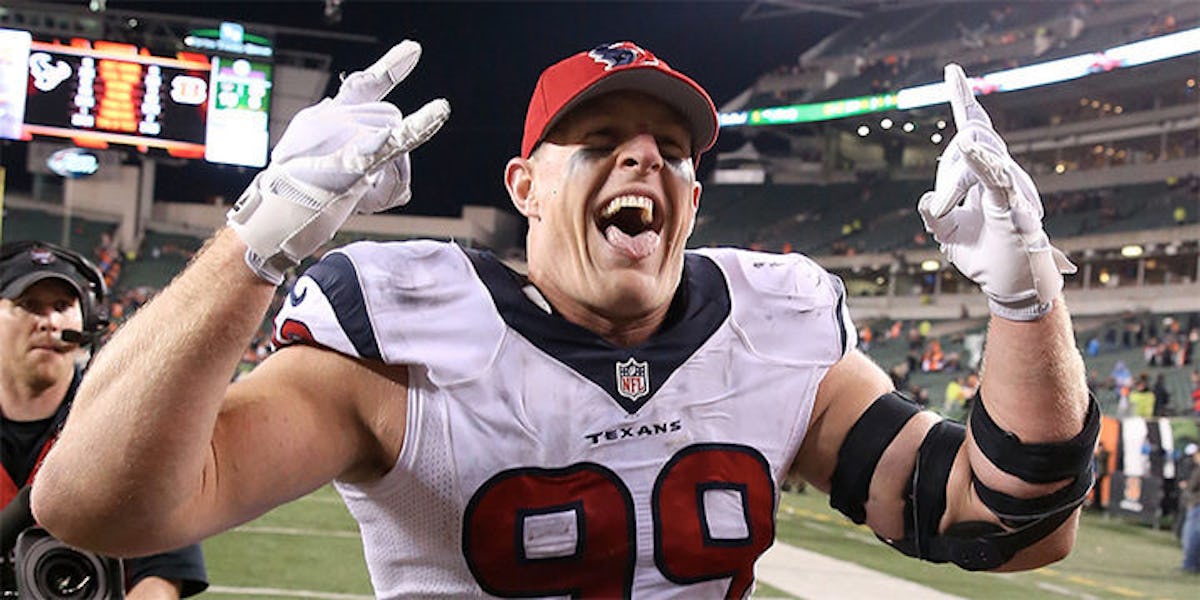 JJ Watt Breaks Social Media Silence With Incredible Shirtless Selfie
Getty Images
On January 9, JJ Watt and the Houston Texans lost to the Chiefs 30-0.
While that was heartbreaking in and of itself, the star defensive end followed the loss with this emotional post on Instagram.
If you're a fan, you know how dedicated JJ is and how much he puts into the game. You knew how hard he took that loss. You truly felt for him.
For about two weeks after that, we heard nothing from the Wisconsin native. Not even a tweet.
Well, thankfully, JJ surprised us all this morning with the kind of photo every Watt fan hopes to wake up to.
And if that didn't make you smile, the tweet he posted right after will.
Yep, it looks like JJ is alive, doing well and still able to make cringeworthy jokes.
Glad you're OK, buddy. Because after seeing that picture, the rest of us aren't.