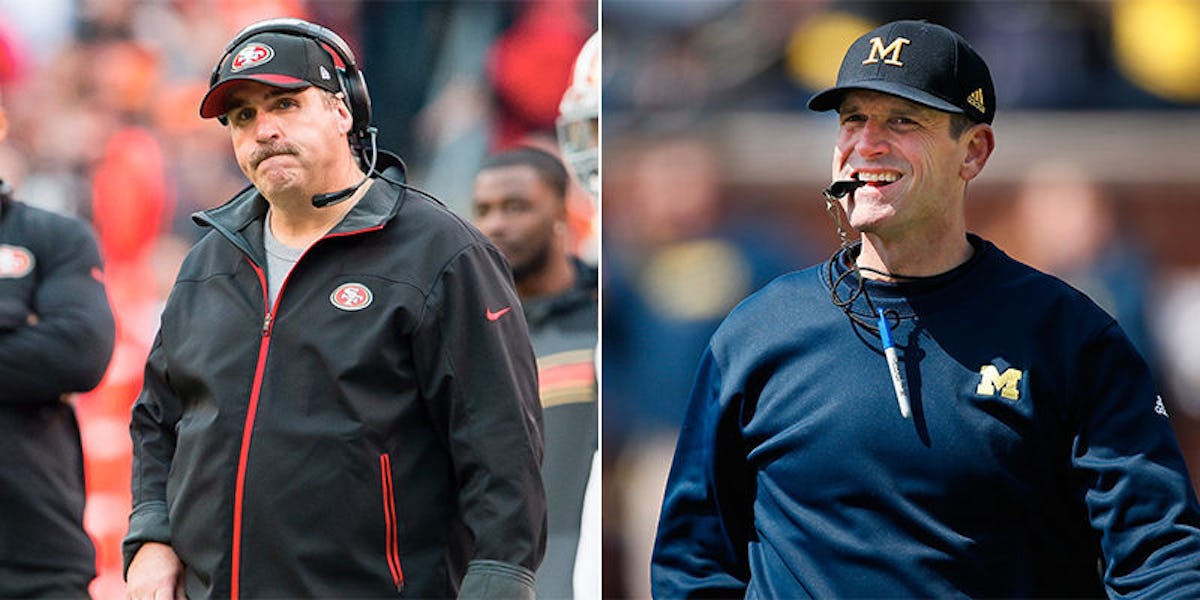 Jim Harbaugh Hit The San Francisco 49ers With A Subtweet For The Ages
Getty Images
And now, ladies and gentlemen, it's time for Subtweeting 101, presented by Professor Jim Harbaugh.
For the uninformed, subtweeting is a form of throwing jabs on Twitter without directly mentioning the target of those jabs.
It was pretty clear on Sunday night, the San Francisco 49ers got subtweeted like crazy.
Late Sunday night, news broke 49ers head coach Jim Tomsula was fired after just one season at the helm.
Shortly after the news was announced, Harbaugh, who was replaced by Tomsula, had the subtweet for the ages that was seemingly sent in reply to the big story.
His followers, like any Twitter users with common sense, got the message right away.
Other fans were just missing what they once had.
And, make no mistake, 49ers fans have good reason to miss Harbaugh. The former San Francisco head coach did, after all, lead the team to a Super Bowl, and he only left after a falling out with management.
For now, it's Harbaugh who had the last laugh.