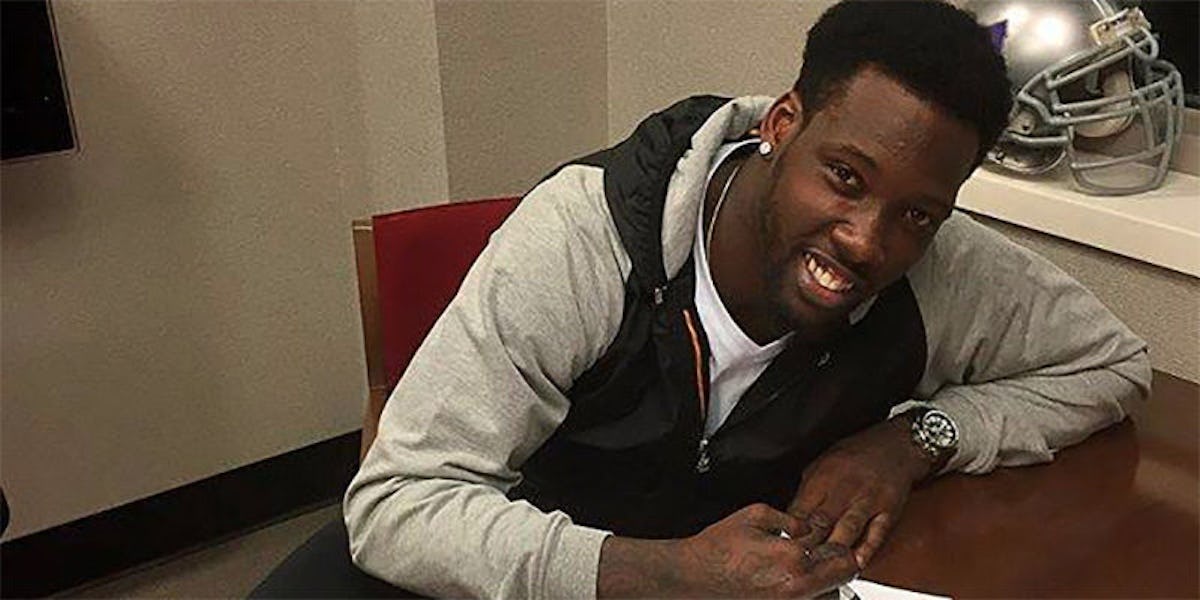 Photo Of JPP's Hand Released, Showing The Result Of His Accident (NSFW Photo)
Well, the photo we've all been waiting for has just been released. And let me tell you, I wish it hadn't been.
Since Jason Pierre-Paul's fireworks accident on July 4, we've heard all sorts of rumors about his finger(s) and hand.
Some said he lost the entire hand; others said he lost just a finger. And some thought his entire body was basically the monster from "Frankenstein."
OK, maybe not the last part, but still. The point is, we had no idea how bad the damage was. But now we do.
This is what JPP's hand looked like on October 30, a day before Halloween.
Here's a close up photo of Jason Pierre-Paul's hand via @AP. pic.twitter.com/ILUdEQUeAK — Giants Daily (@NYGDaily) October 30, 2015
Yes, I'm as disgusted as you are.
Today, JPP reportedly said,
I'm still Jason Pierre-Paul. I'm ready to play football.
You sure, bruh?
Citations: JASON PIERRE-PAUL CLOSE UP PHOTO OF MANGLED HAND (TMZ)