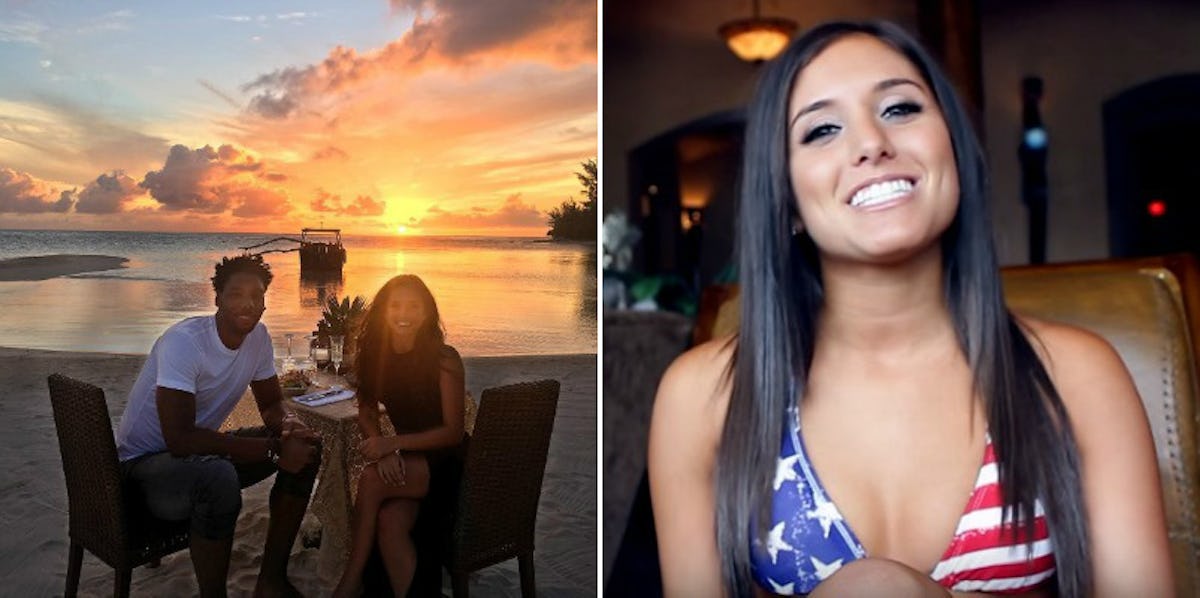 Meet The Smokeshow Arizona Grad NBA Star Jahlil Okafor Is Dating
Instagram/YouTube
Despite being just 20 years old, Philadelphia 76ers center Jahlil Okafor is already being looked at as the savior of Sixers basketball.
The big man had a pretty strong rookie campaign in Philadelphia, but his team got off to a 0-16 start to the season and finished with a record of 18-64.
Opening night for this NBA season is just around the corner, and the Sixers and their fans are hoping for big things from Okafor. According to recent reports, the former Duke Blue Devil is already upping his game, just not the way fans might've envisioned.
Apparently, Okafor is dating Lauren Oglensky, a University of Arizona alum and an absolute smokeshow.
So, who exactly is this gorgeous mystery woman?
Well, here's a closer look at Oglensky, who might be present for quite a few games this season at Philadelphia's Wells Fargo Center.
According to TMZ, Lauren Oglensky graduated from the University of Arizona in 2014.
During her time in Tuscon, Oglensky was reportedly a "Tuscon 12" model because, well, I think you can figure it out.
If you're unaware, the University of Arizona has a reputation for being one of the biggest party schools in the country.
By the looks of it, I'd say Lauren Oglensky certainly lived up to that reputation.
Now, it appears this sexy Wildcat has worked her way into the heart of Philadelphia 76ers center Jahlil Okafor.
Apparently, Oglensky is originally from Philly, which makes this love story that much more adorable.
NBA fans know the Sixers haven't won more than 20 games in a season since the 2012-13 campaign, and hope for their success rests firmly on the shoulders of Okafor.
If the Sixers get off to a hot start, and Okafor comes out flying, Philadelphia fans will no doubt fall in love with Lauren Oglensky, too.
However, if things go south for the Sixers and Okafor, you can guarantee some folks will blame Oglensky.
I mean, we've seen it happen with big-name athletes before.
Let's just focus on the positives, though, because these two kids are clearly in love, and Oglensky is clearly a sexy smokeshow.
Props to you, Jahlil, hope it all works out.
Citations: Sixers Center Jahlil Okafor Is Dating A University Of Arizona Grad Who Looks AMAZING In A Bikini (Bro Bible)