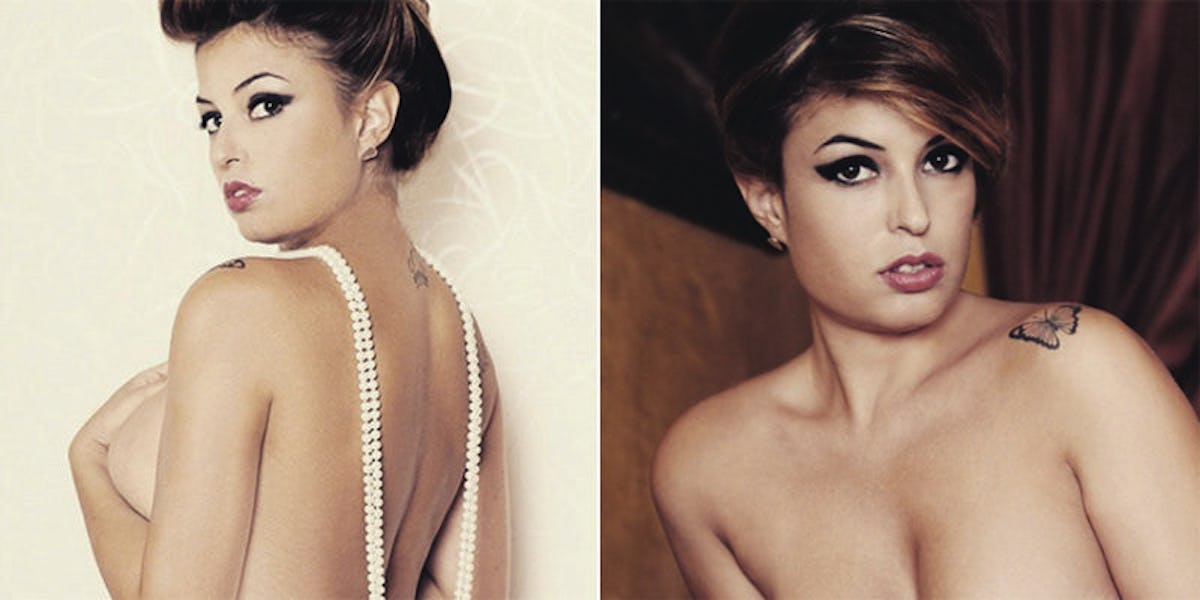 Meet The Porn Star Who's Set To Take Over An Italian Soccer Team (Photos)
Adult film stars have always been known for having an, erm, expansive skill set, but Italian porn star Sara Tommasi is about to go where no entertainer has gone before.
According to reports, Tommasi is set to become the sporting director of Italian amateur soccer team Marruvium.
#saratommasi #nuovavita #tantenovità https://t.co/V850agwxW4 pic.twitter.com/pRhJ8SZUZs — SARA TOMMASI REALE (@saratommasireal) October 26, 2015
Now, best we can tell, the 34-year-old has no experience managing a soccer team, but she has apparently been involved romantically with soccer superstars Mario Balotelli and Ronaldinho.
She's also reportedly been a guest for at least one of former Italian Prime Minister Silvio Berlusconi's infamous Bunga Bunga sex parties.
And perhaps the former PM knew this opportunity would come.
Tommasi said of Berlusconi,
He was very impressed with me and my looks. He said I had beauty and intelligence, I should go into politics. He said it would be a steady wage.
Hm, that Berlusconi always did have an eye for talent. In any event, meet the porn star who's about to become the latest global soccer sensation.
Sara Tommasi is an Italian adult film star, actress and television personality.
She has no experience managing a soccer team, but now she's set to take over an Italian amateur side.
While the 34-year-old has never worked in soccer, she has reportedly dated stars like Ronaldinho and Mario Balotelli.
She's also attended at least one of former Italian Prime Minister Silvio Berlusconi's notorious Bunga Bunga parties.
In fact, it was Berlusconi who once told Tommasi she should pursue a career in something other than being in front of the camera.
Initially, though, she only wanted to continue in her current role as an actress.
However, Tommasi was recently announced as soccer team Marruvium's new sporting director.
Club president Romeo Love has high hopes for his latest club signing.
During her official signing, Tommasi apparently said it's been a recent dream of hers to be involved with a soccer team.
Unbelievably, now she is.
Here's to a successful run with pride of the "second division of the Abruzzo region east of Rome on the Adriatic coast."
Citations: Porn star hired to run Italian soccer team (NY Post), saratommasireal (Instagram), Porn Star Sara Tommasi Hired To Run An Italian Soccer Team (Bro Bible)