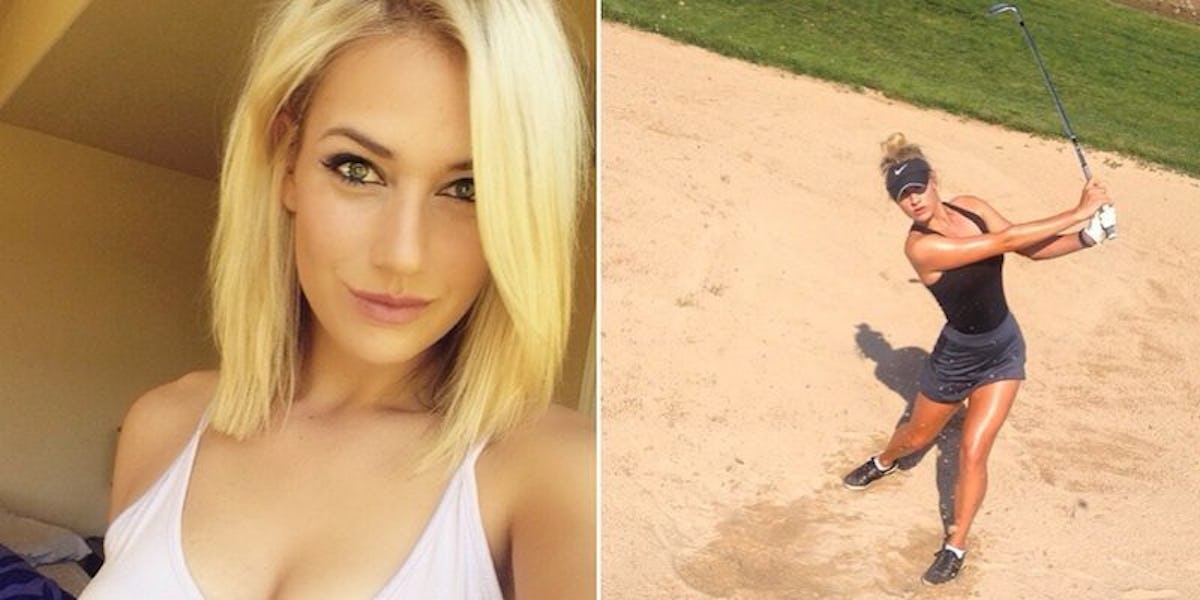 Super Hot Golfer Paige Spiranac Is Absolutely Crushing It On Instagram
Sometimes, you find something on Instagram that's so special, you need to tag all of your friends so they can enjoy it, too.
Right now, I'm talking about one woman in particular.
Her name is Paige Spiranac, and she isn't your average IG model making all the dudes thirsty with likes. No, she actually has talent.
The SDSU grad is an LPGA golfer with a swing as nice as her... eyes.
With over 83,000 followers, she's not too mainstream yet, but she has been making headlines everywhere simply for golfing while hot.
There isn't much to say about her except she's the next big thing and can look forward to a successful career in anything she wants to do.
Despite playing a male-dominated sport, Paige is making a name for herself by winning trophies.
Not to mention, she carries her own golf bag -- that's proof she's truly an independent woman.
With her driver, she can knock down any par-4 with ease.
And with those eyes, she can make you clear your entire bank account even easier.
How could anyone say "no" to that smile?
Paige is working toward a long career in golf and hits the driving range daily.
But she could realistically be a model, too.
Now that's a tan you can only get by being on the golf course!
She knows how to take a break and have a good time in some booty shorts.
Paige also works on her game late night.
And she stays fit because we all know how athletic golf can get.
I can't say anything bad here; that's superb form!
Thanks for making the world a better place, Paige!