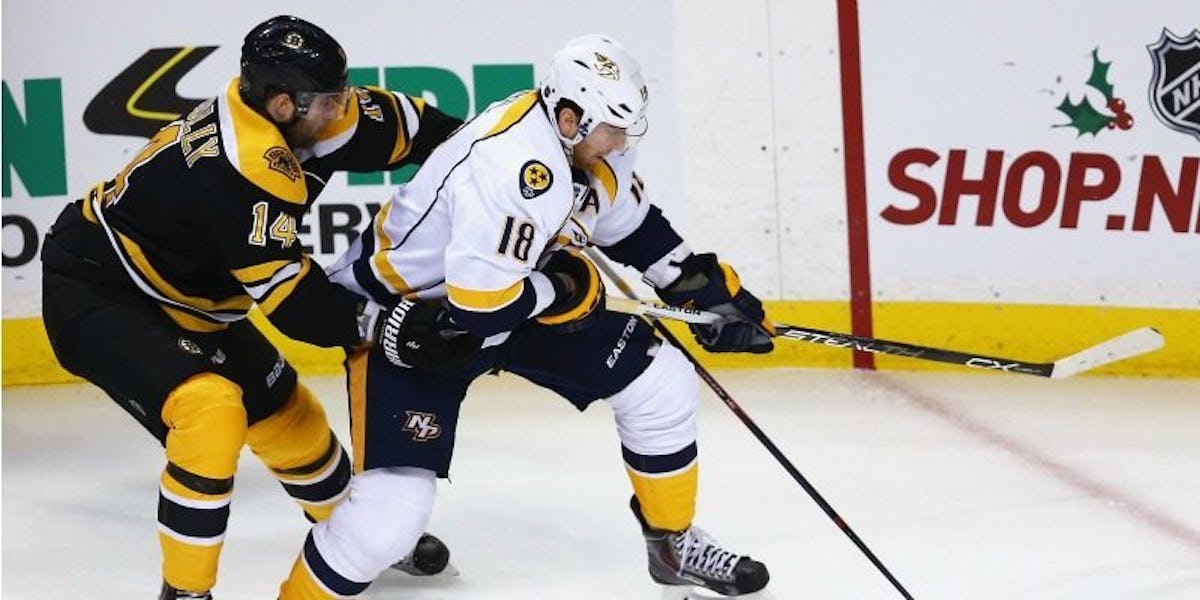 Mic Picks Up A Ref Yelling 'F*ck You' To Hockey Player On Penalty Call (Video)
Getty Images
In today's sports world, it's all about getting as close to the action as possible. There are more cameras and microphones at arenas and stadiums than anyone thought imaginable.
All of these technological advances have been implemented with the fan in mind, but one NHL ref probably wishes there were one or two less mics present at last night's Predators-Bruins game.
During the second period, a ref called Preds right wing James Neal for a dive, but he did more than just blow the whistle.
As you can clearly hear in the video above, the ref said,
F*ck you, you're getting a f*cking embellishment...
Remember, you never know who's listening.