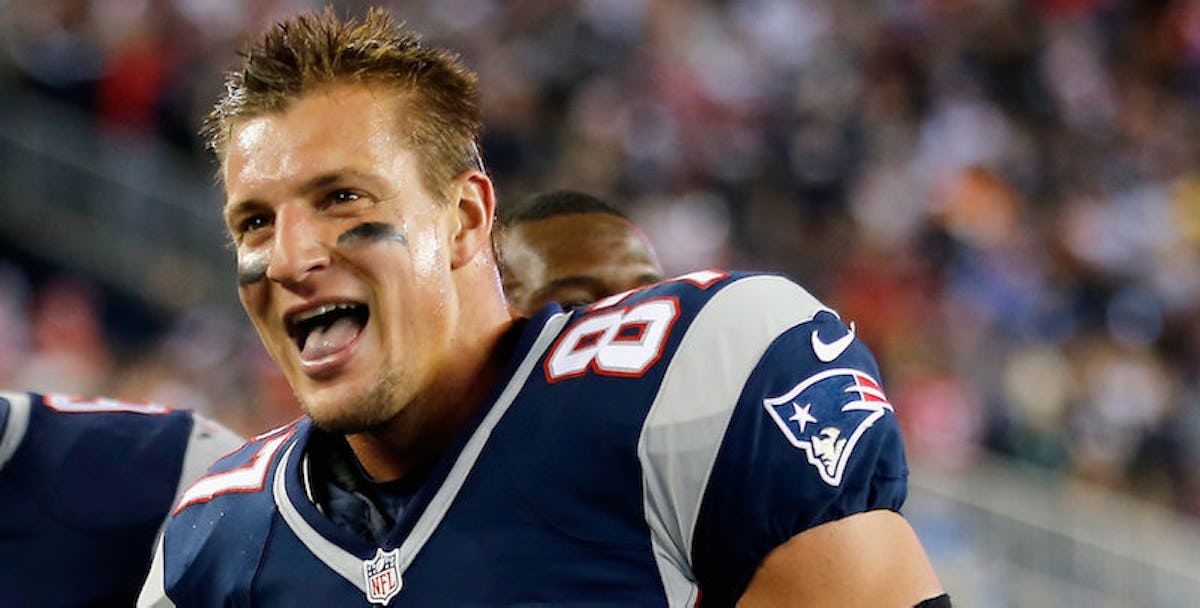 Gronk's Teammate Secretly Records Video Of Him Dancing To Nicki Minaj
Getty Images
Rob Gronkowski may be one of football's most colorful players.
The Patriots tight end is well-known for his antics both on and off the field.
Although he has been on the injured list, and his status for next week's game against the Texans remains unclear, it appears Gronk's spirits are still high, and he's still up to acting a little like a fool.
Gronk's teammate, Chandler Jones, recently shared a video of his injured buddy jamming out to Nicki Minaj's "Super Bass," proving you can't keep Gronk down for long.
Boy has got serious moves! The Twitter account, @NEPatriotsBr, recently shared a video of Julian Edelman jamming out as well.
Which Patriot do you think has the better moves?
Citations: Rob Gronkowski's Teammate Secretly Records a Video of Him Dancing to Nicki Minaj's "Super Bass" in the Car (Complex)