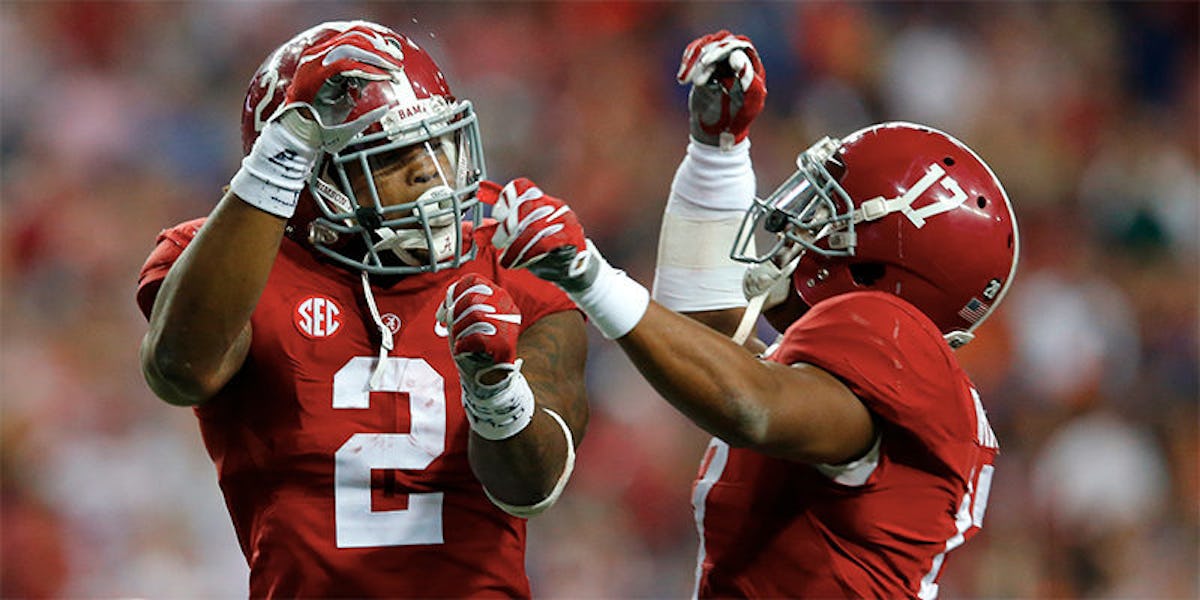 Genius Trick Play Helps Alabama Win College Football National Championship (Video)
Getty Images
The Alabama Crimson Tide sealed the National Championship with under two minutes to go, but it was an earlier play that truly turned the game in their favor.
With the game tied at 24 at the 10:34 mark and Clemson set to receive the ball, Alabama pulled out the trickiest of tricks from up its sleeve.
Head coach Nick Saban called a surprise onside kick that Clemson never saw coming.
Alabama recovers the onside kick. Crazy it was like a pass. pic.twitter.com/In2xHBhEJO — MarcusD (@_MarcusD_) January 12, 2016
As ESPN analyst Mack Brown said, Alabama couldn't stop Deshaun Watson. And, as Saban admitted after the game, Bama's defense was tired and the Crimson Tide knew they could regain possession with the onside kick at any point during the night.
The play worked, and Alabama never looked back. The Crimson Tide scored a touchdown that gave them a lead they would never relinquish.
The rest, as they say, is history. Alabama's 45-40 victory sealed its fourth national title in the last six years and marked Saban's fifth title. There is once again no doubt as to which program is America's best.