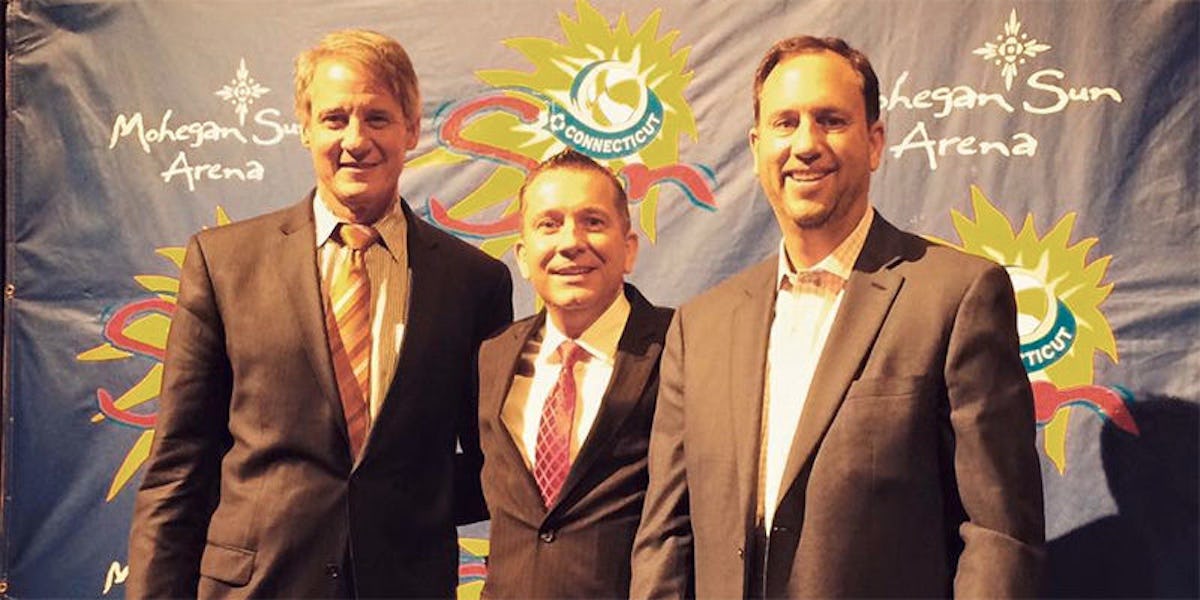 Basketball Coach Becomes First Out Gay Man To Head A Pro Sports Team
Twitter/Connecticut Sun
Curt Miller has yet to step on the court with his new team, but he already landed one accomplishment.
Miller became the first publicly gay man to be appointed as head coach of a professional sports team.
The 47-year-old coach, who was an assistant with the Los Angeles Sparks prior to his new role, will now be the head coach of the WNBA's Connecticut Sun.
Miller, who was also a former Indiana Hoosiers head coach, told Outsports,
I hope my story can be an inspiration to others that you can chase your dreams of being a coach or working in sports as a gay man.
Miller will take on his first slate of games with the Sun when the next WNBA season kicks off in May.
Citations: Curt Miller is world's first publicly out gay man hired to coach pro sports team (Outsports)