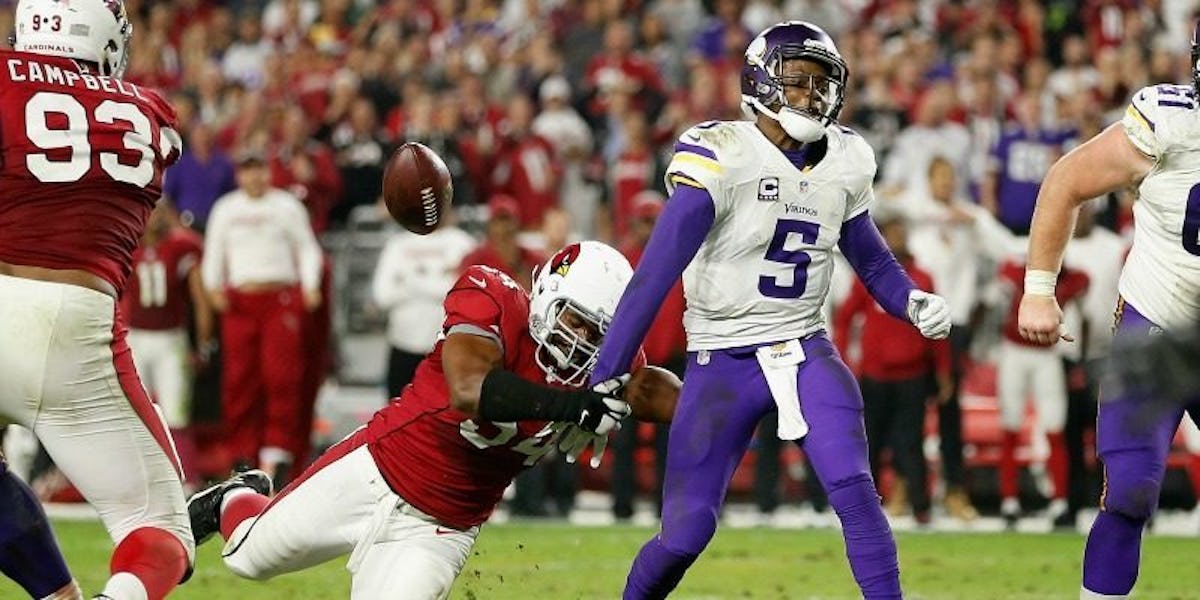 Cardinals DE Freeney Made The Play Of The Year Against The Vikings (Video)
Getty Images
Well, it finally happened.
It took 13-plus weeks, but playing last night at home in Arizona, Cardinals defensive end Dwight Freeney made the play of the 2015 NFL season.
With 13 seconds left in the game, his team up 23-20 and the Minnesota Vikings within striking distance of tying or taking the lead, Freeney rushed the passer, put a spin move on an offensive lineman and completed a game-winning strip-sack of Vikings quarterback Teddy Bridgewater.
The play that sealed Arizona's #TNF victory last night. Dwight Freeney rolling back the years! pic.twitter.com/OnkyW1gaRL — Read Am. Football (@ReadAmFootball) December 11, 2015
The turnover clinched the victory for Arizona, and the victory means the Cardinals are going to the playoffs.
I cannot stop watching this play, and you shouldn't either. Happy Friday, everyone, courtesy of 35-year-old Dwight Freeney.