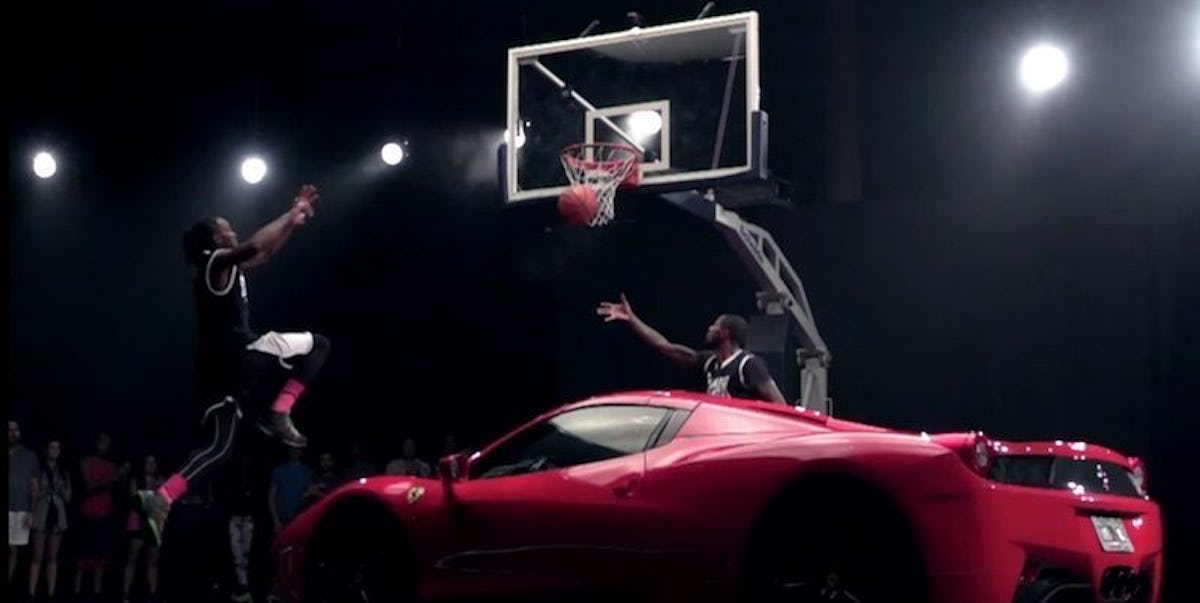 This $20,000 Competition Will Make You Wish You Learned How To Dunk (Video)
If you're the type to get jealous when you see other players dunking the ball at your favorite pickup gym, I suggest you look away now.
With a $20,000 prize on the line, Whistle Sports brought together eight of the world's best dunkers for a challenge, and the competition was serious.
Among the windmills, 360s and backflips (yes, backflips), at some point while watching you might wonder whether maybe, just maybe, you should've learned how to dunk. That's just a fair warning.
The dunkers' fight for the top spot was filmed for Whistle Sports' original series called "The Dunk League," which airs on Verizon's go90 mobile app.
Check out episode one above, and watch a recap of all the dunks from challenge one below. You'll be amazed.